Belinda has been "playing with clay" ever since she first picked up clay in her mothers studio as a 3 year old. Her skills have grown substantially since then to where she has created and developed her own unique style and presence in the art world. She has had many solo exhibitions and won numerous awards for her work over the 40+ years she has been creating ceramics, to where her work is well sought after and collected in the present day.
She is available for commissions, orders, classes and workshops.
Please use the contact page here if you would like to order something special.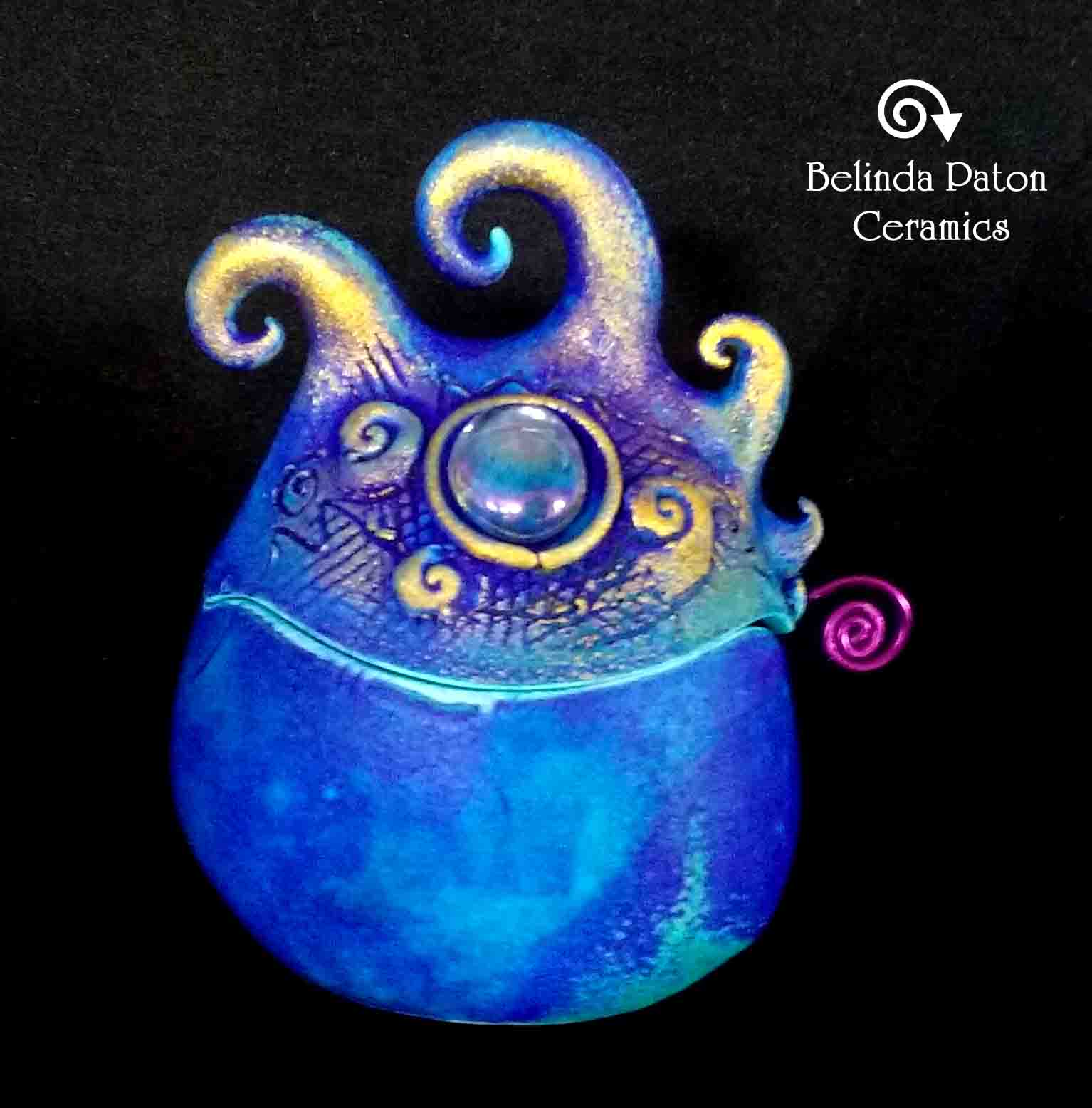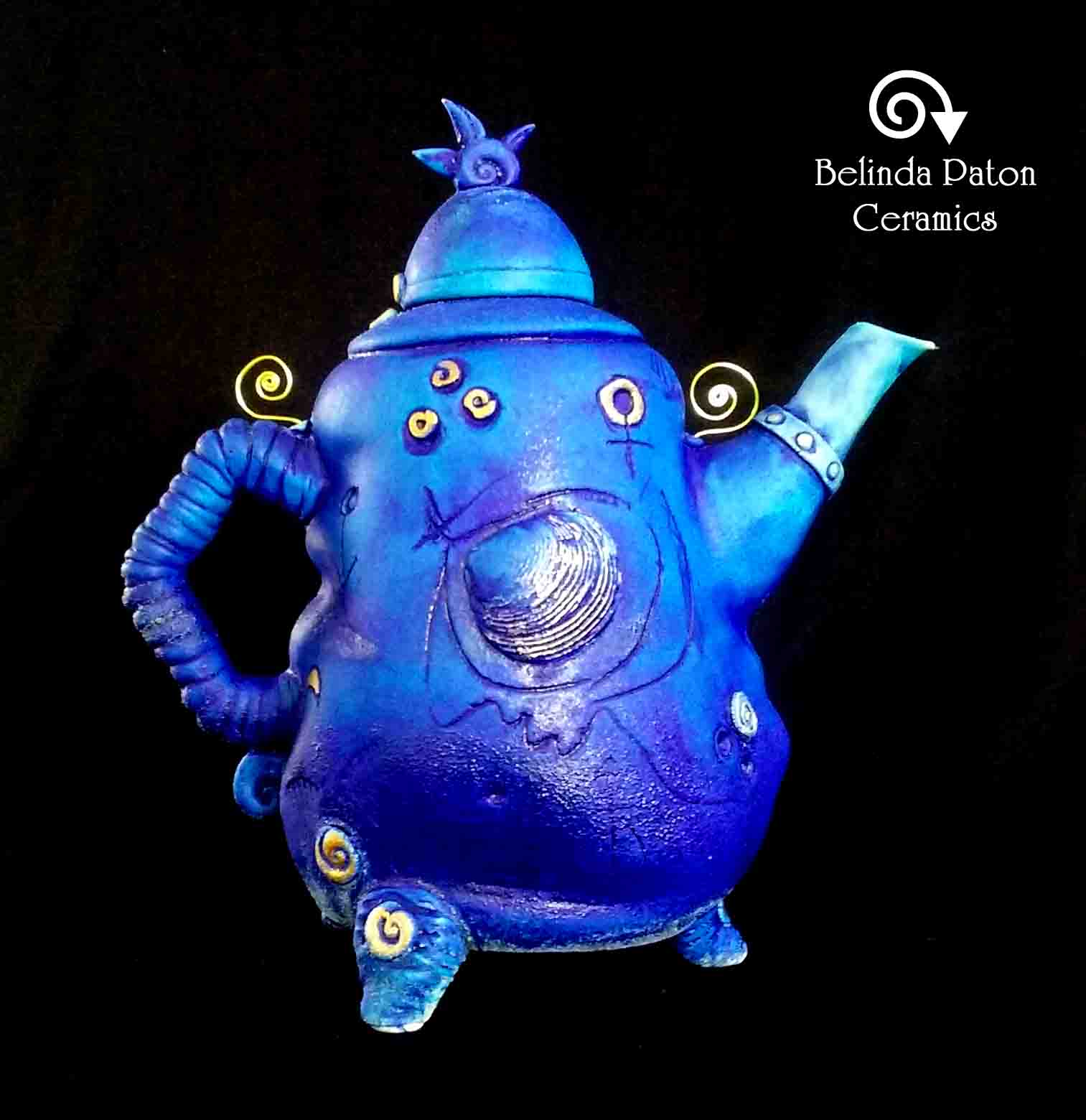 Jewel Box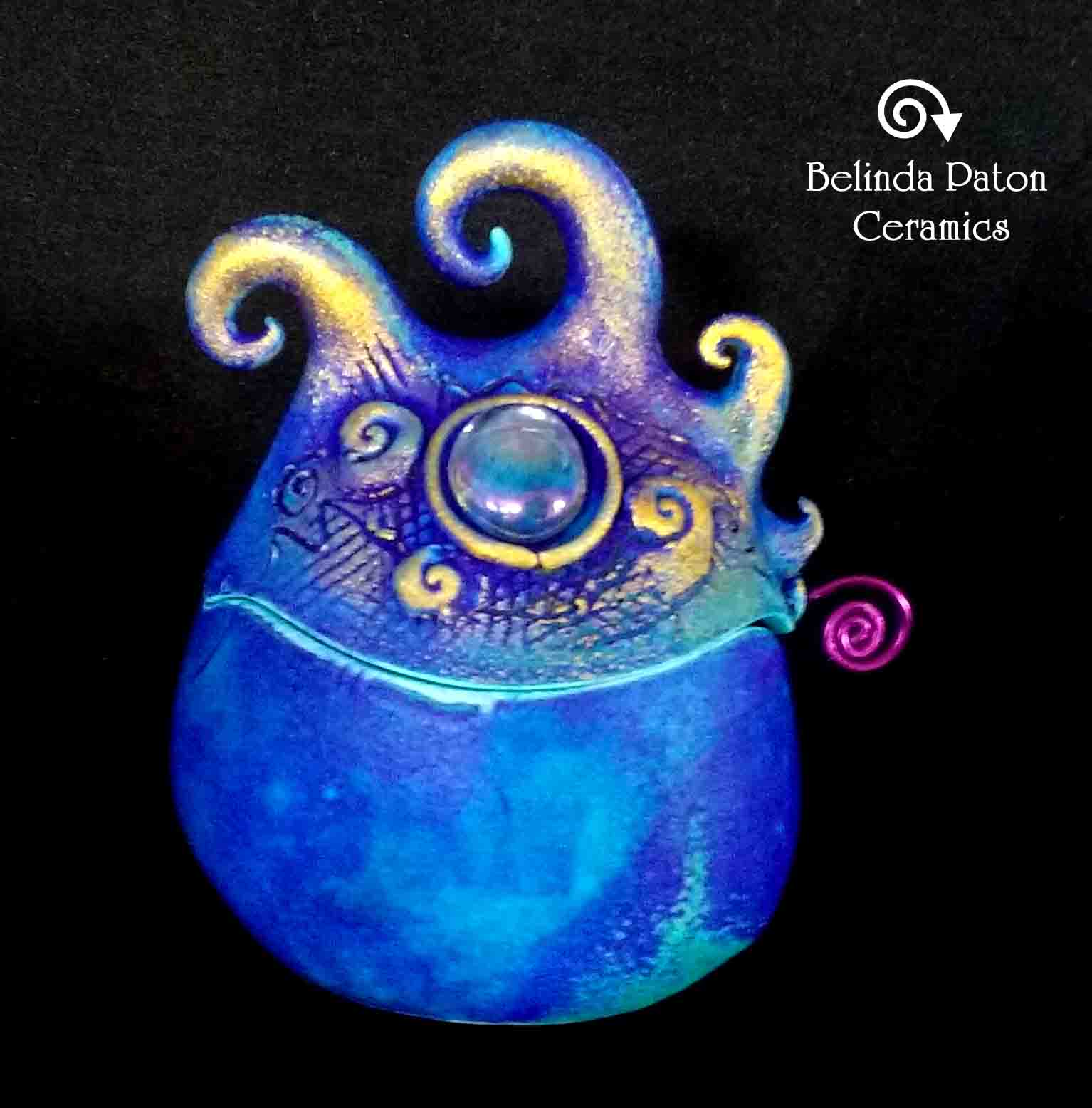 $ 110 NZD
Gorgeous Jewel box in my purple and turquoise glaze with a lustered glass "Jewel" and gold embellishments.
Heart Teapot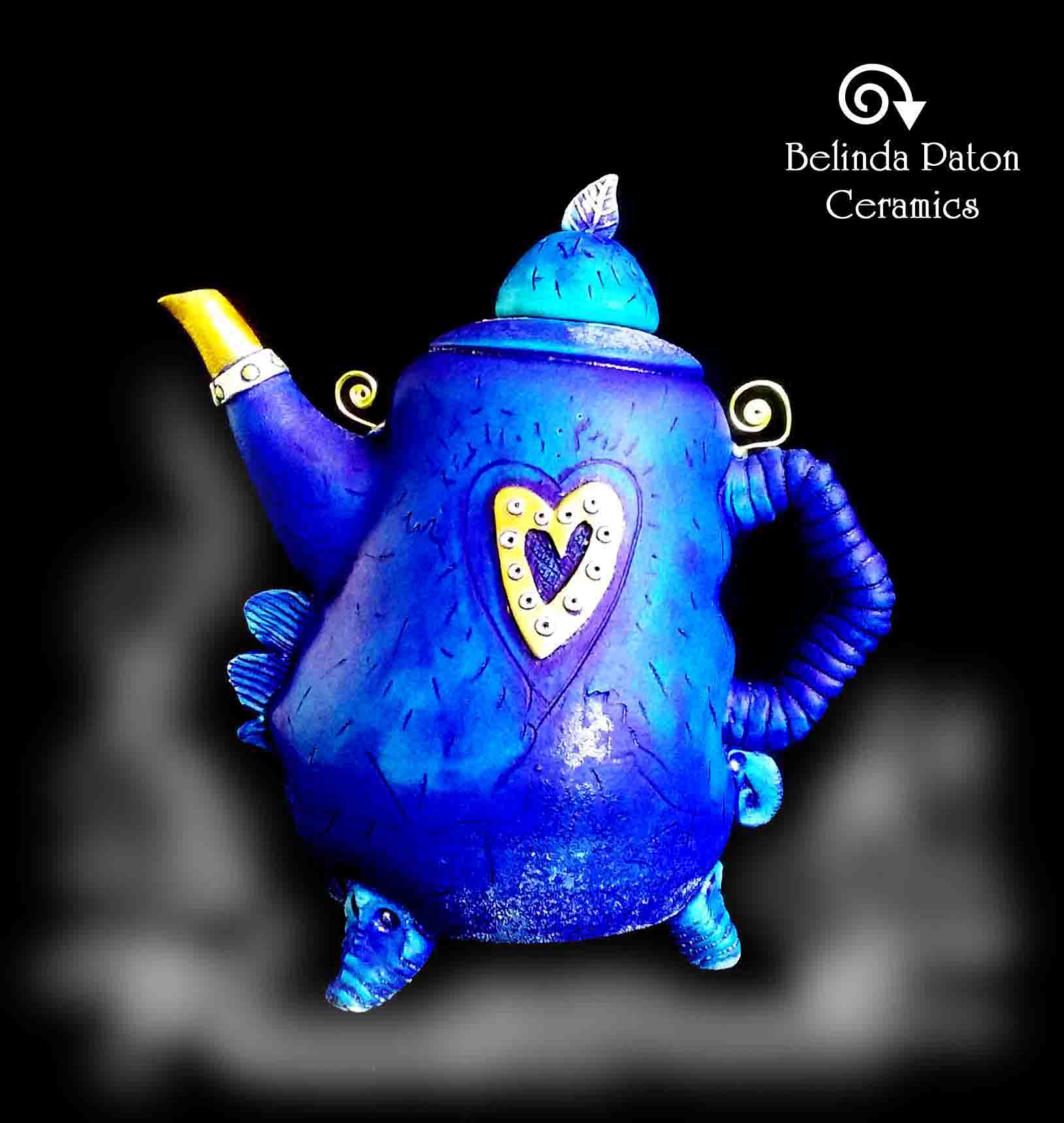 $ 260 NZD
Large teapot with my beautiful turquoise and purple matt glaze with gold embellishments.
Large Candlesticks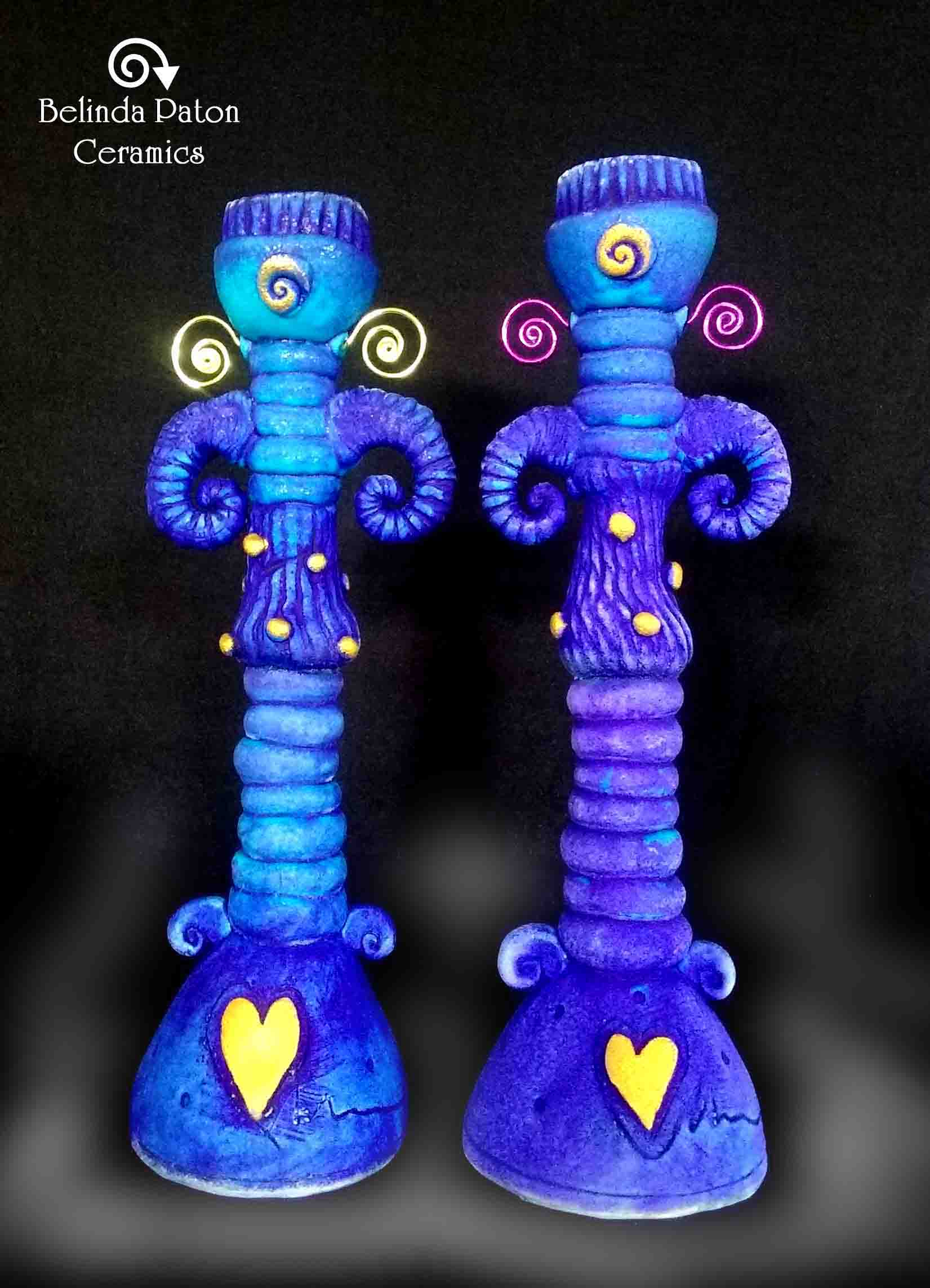 $ 95 NZD
Beautiful purple turquoise candlesticks with gold embellishments and coloured wire spirals. Price is for one, please specify which one you would like of push 2 at checkout to purchase the pair.
Sea Treasures Teapot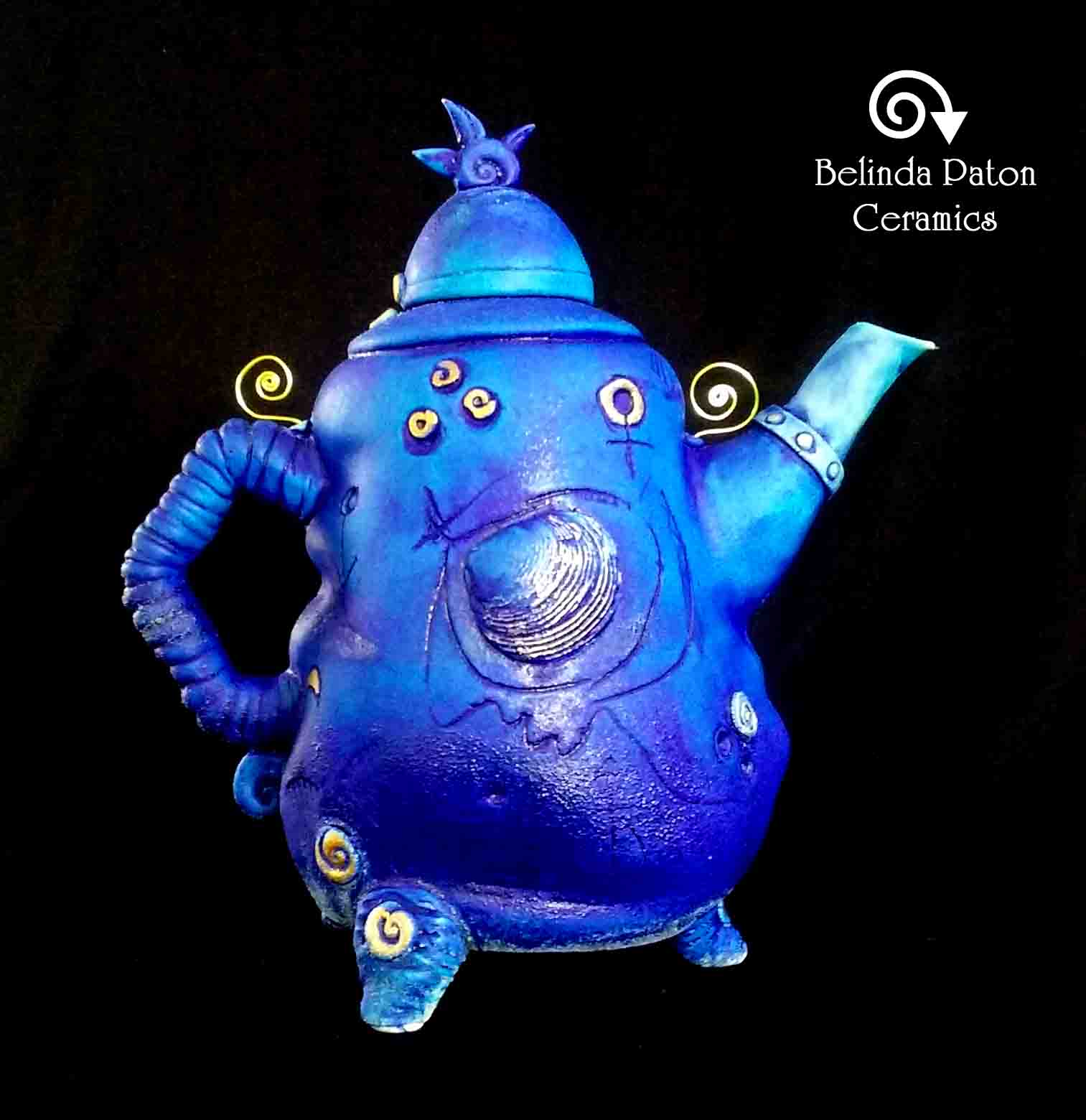 $ 240 NZD
Gorgeous large teapot with a purple turquoise satin glaze and gold embellishments. This is a gorgeous piece.
Sacred Altar Bowl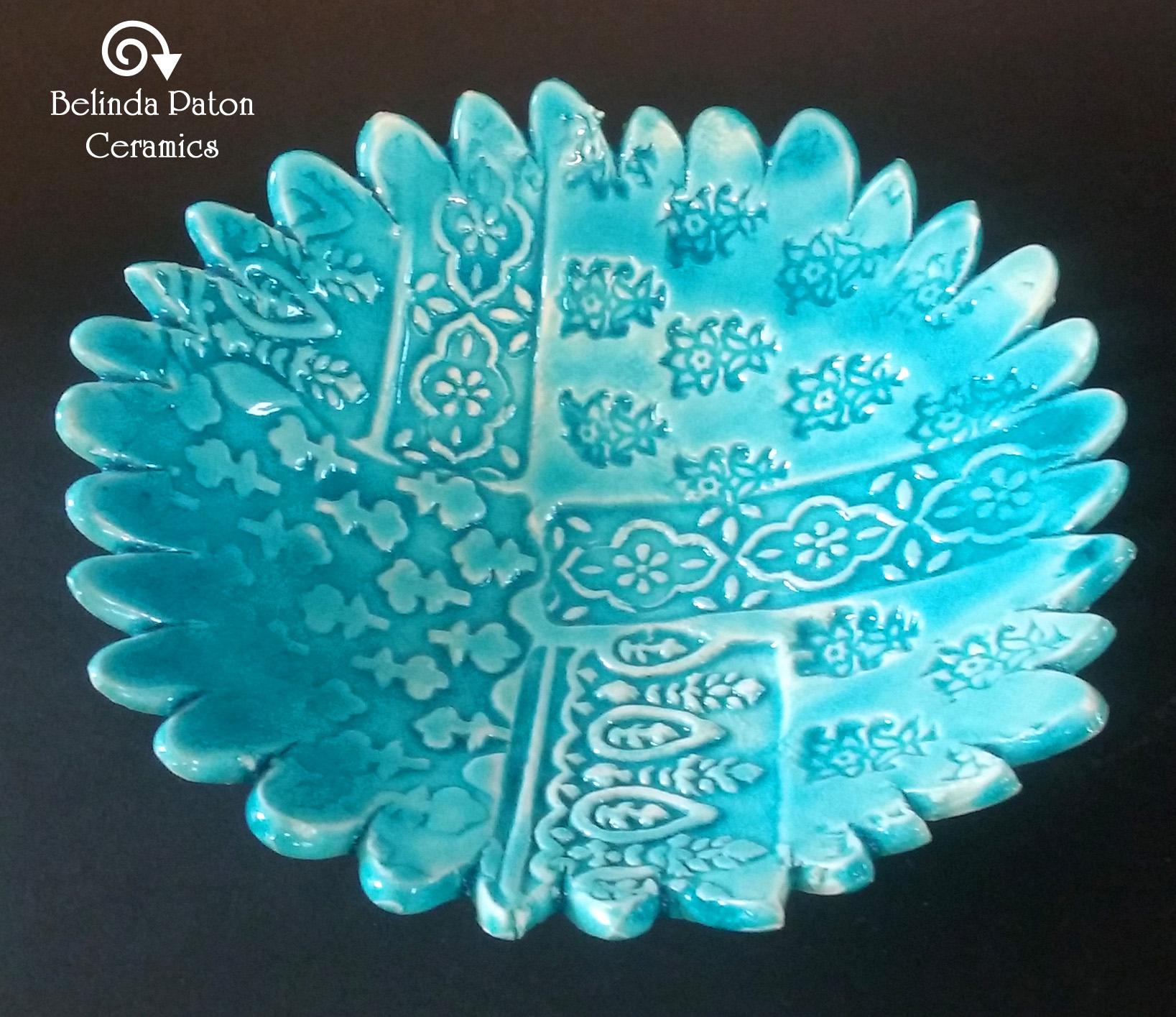 $ 45 NZD
Beautiful glossy "Alter Bowl" in Egyptian turquoise and textured surface. 18cm round with 3 legs.
Tiny Teapot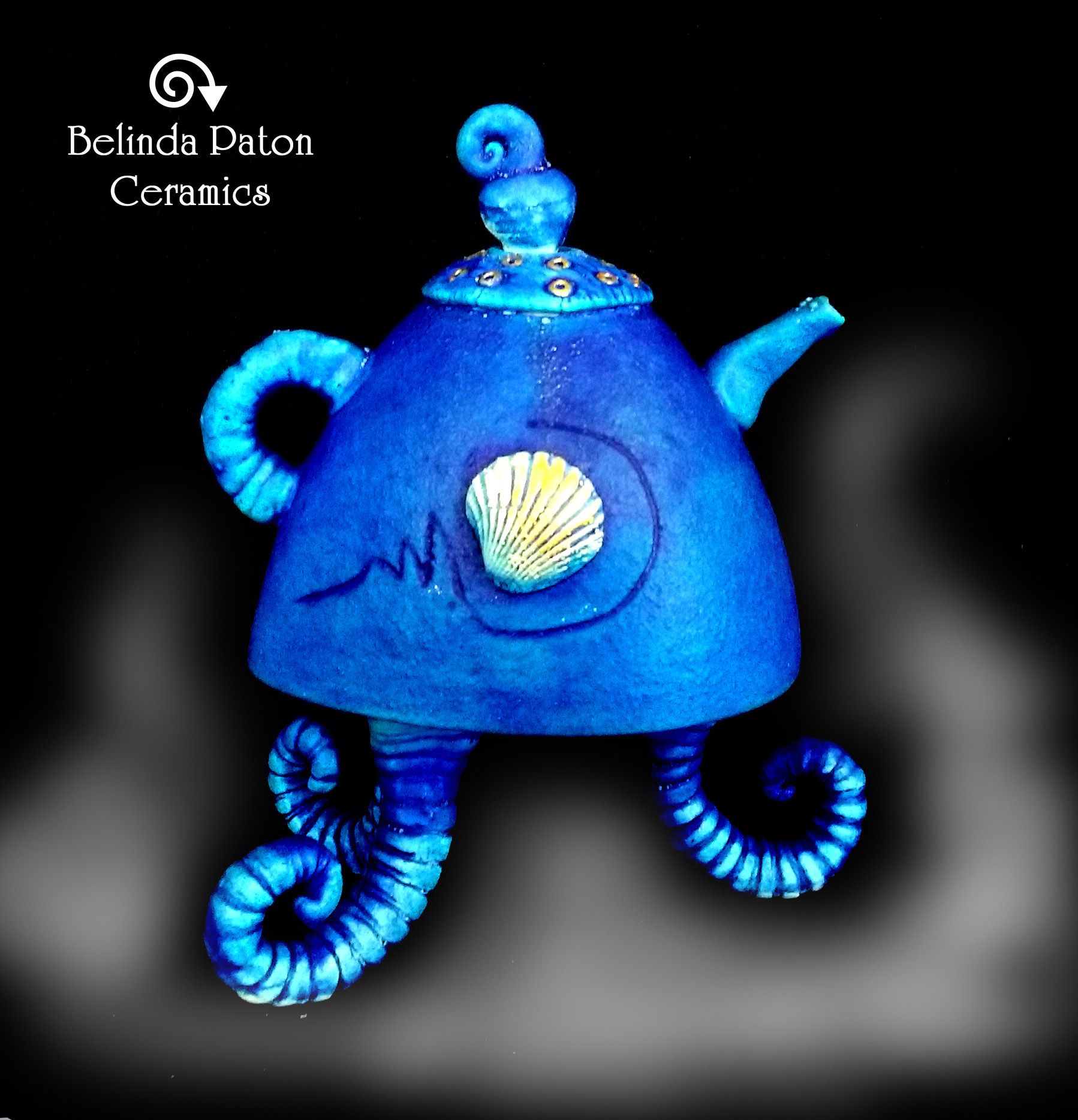 $ 55 NZD
Cute little teapot in a purple turquoise satin glaze with gold embellishments
Bottles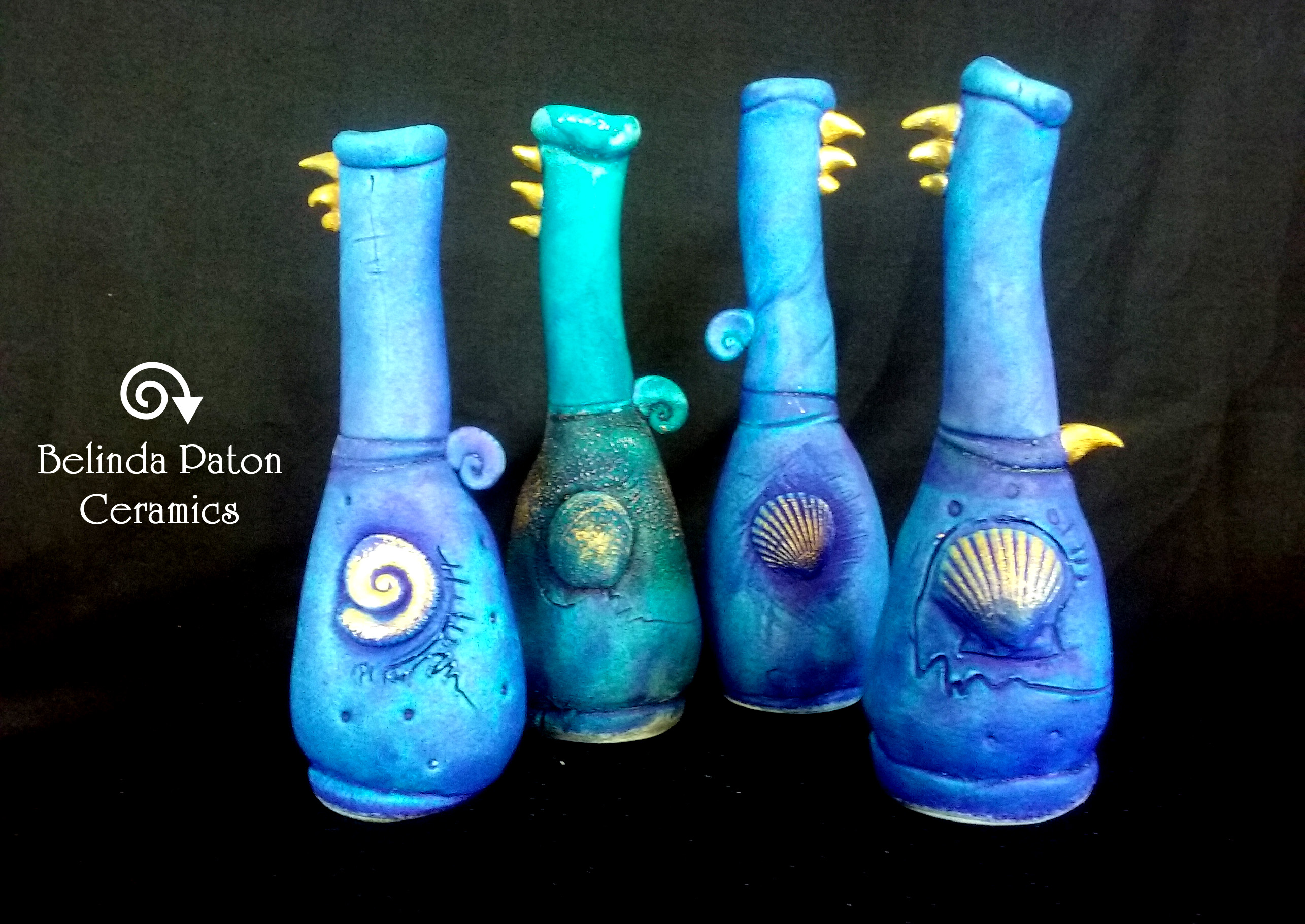 $ 38 NZD
Price is per bottle. Please specify whether you would like a spiral or shell design.
Queen of Hearts Candle Holder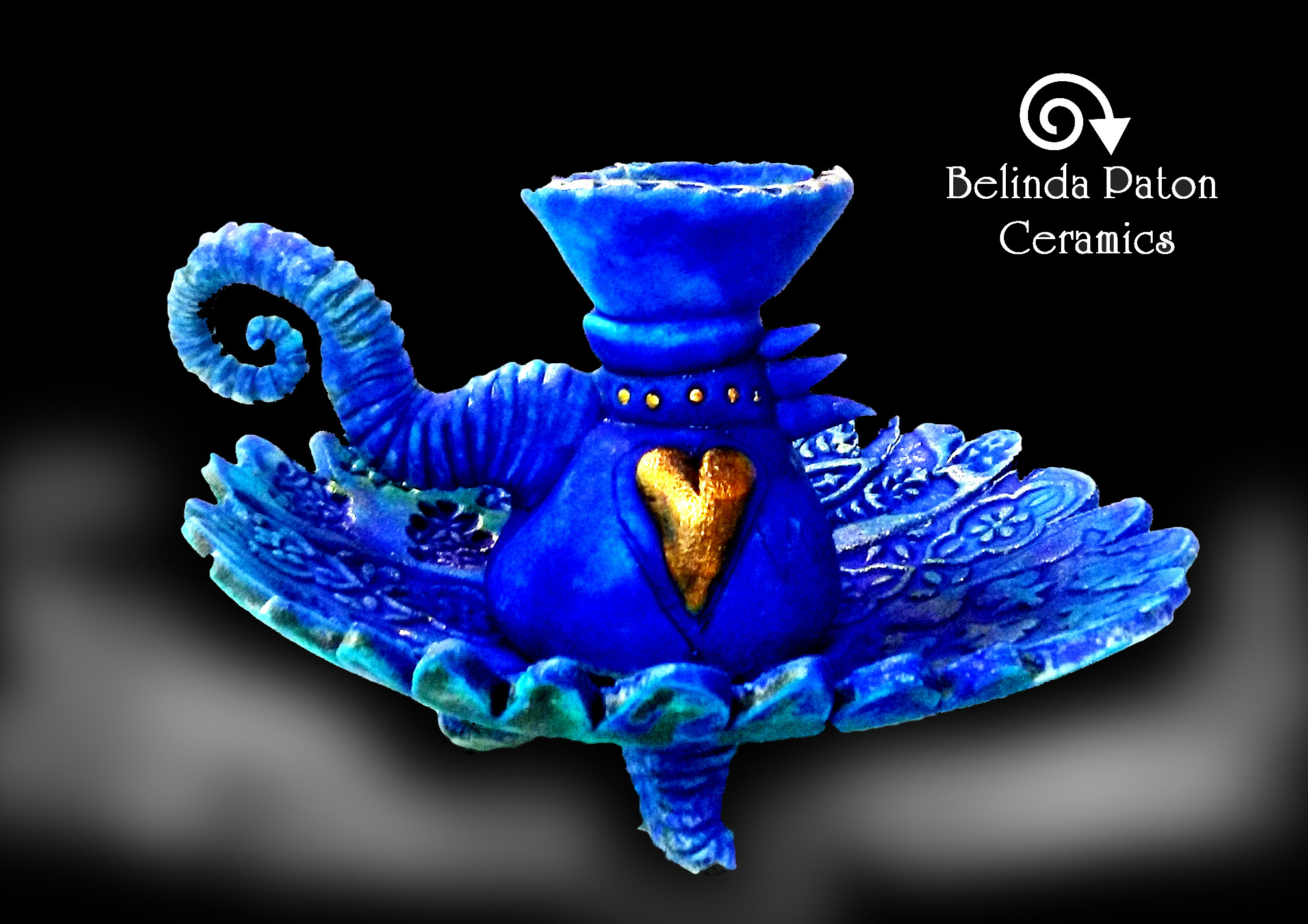 $ 75 NZD
Beautiful heart wee willie winkie candle holder in my turquoise and purple dry glaze with gold embellishments.
John Dory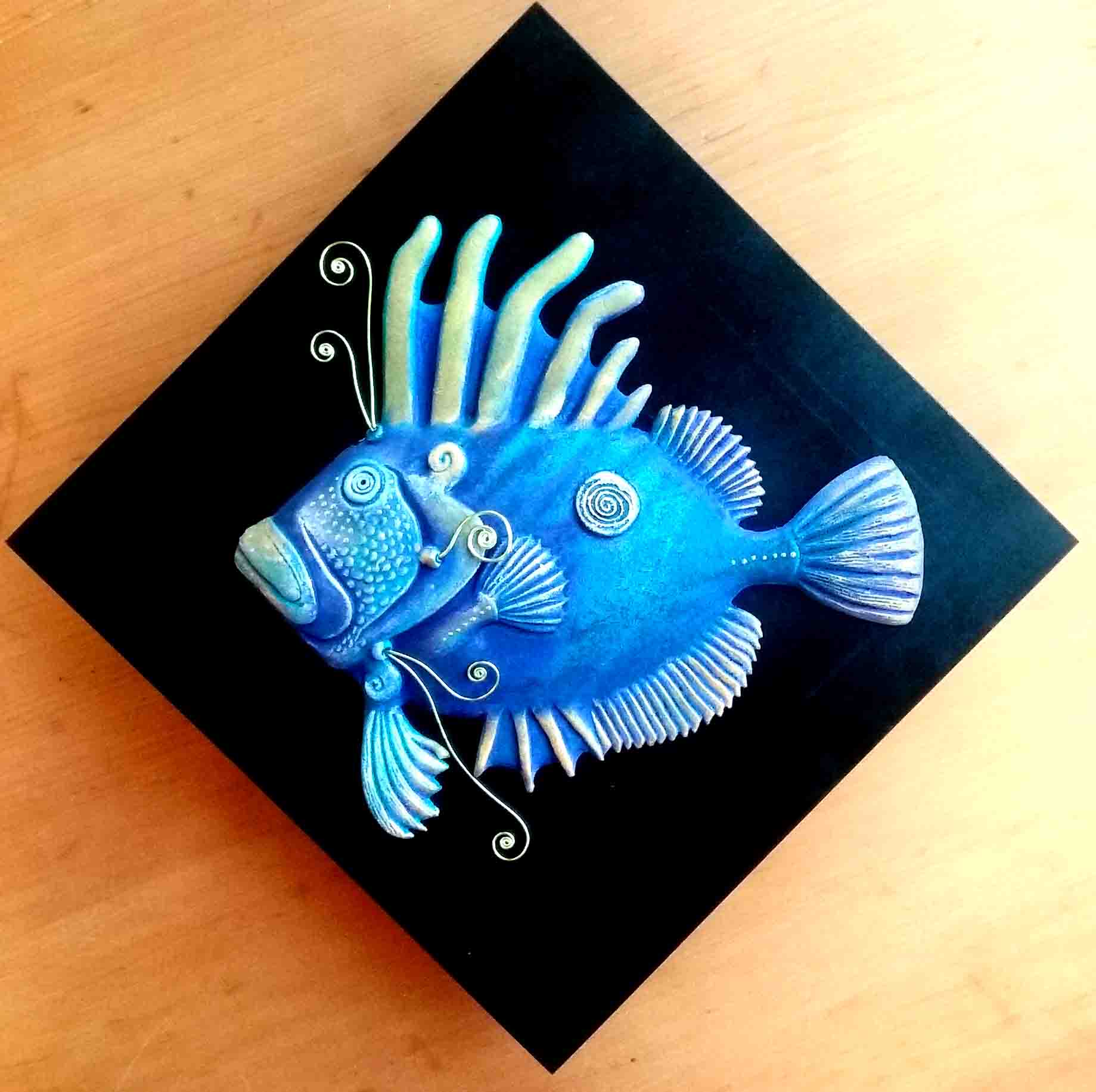 $ 145 NZD
Beautiful sculptured fish wall piece in a purple and turquoise dry glaze with gold embellishments and wires. This piece is set on a 20mm black backing board which sits out from the wall 3 cm to give it that 3D effect. 45cm - 45cm.
Fairy Candlestick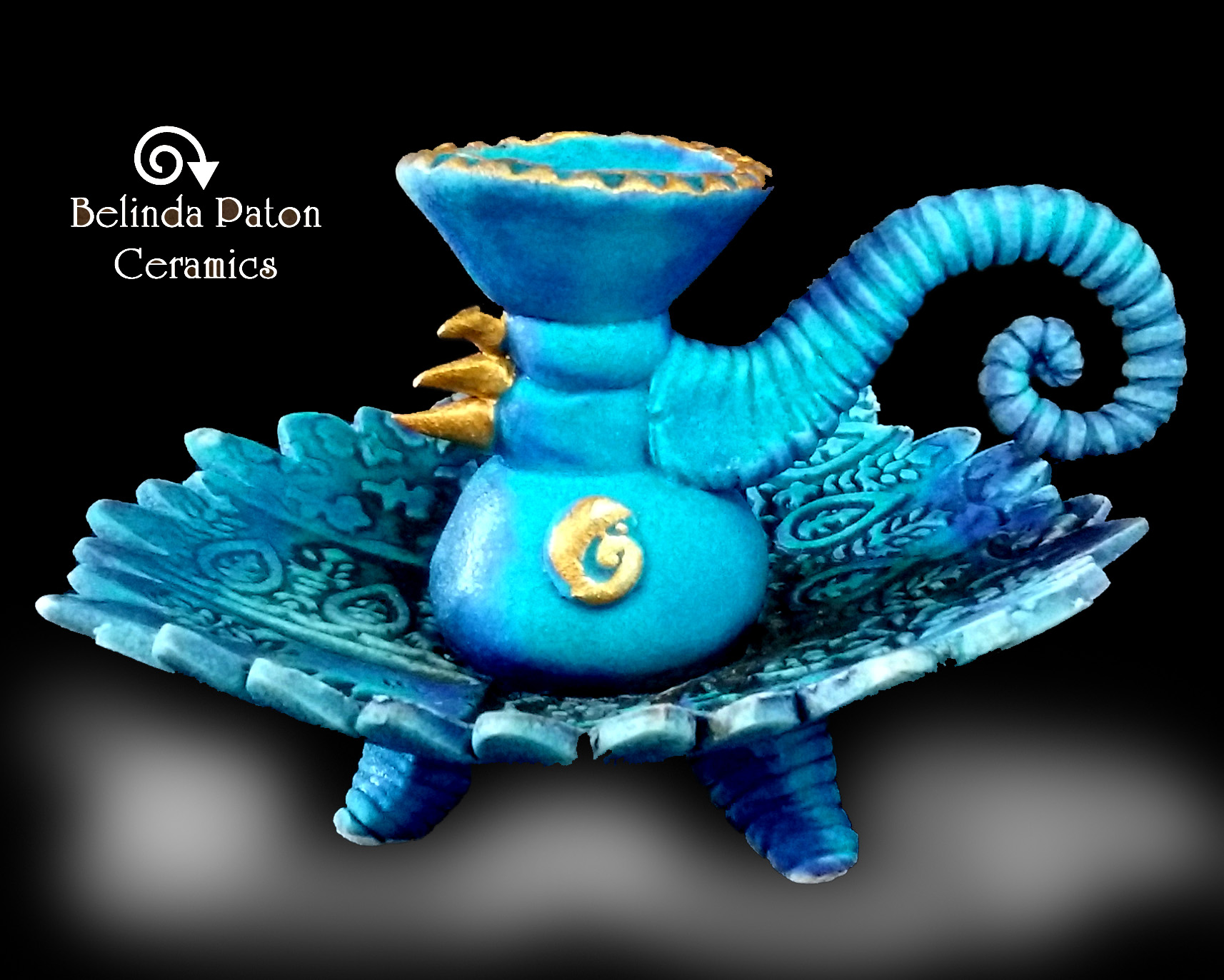 $ 75 NZD
Beautiful candlestick holder in purple/turquoise dry glaze with gold embellishments. 11cm tall by 17cm wide.
Oceania Goddess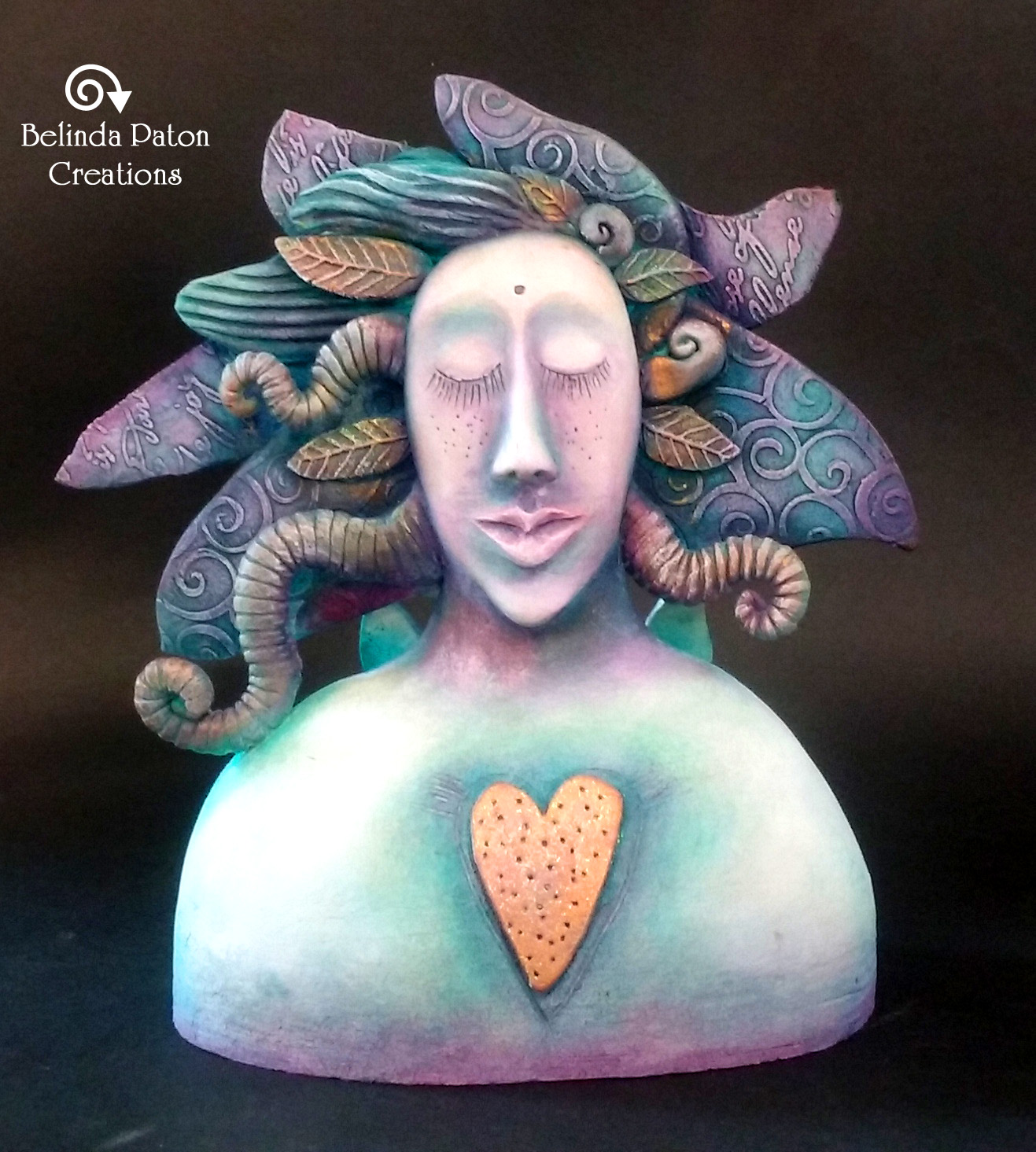 $ 225 NZD
This beautiful Goddess sings the song of love and brings tranquil ocean energy to you. In subdued tones of turquoise and lavender she exudes serenity with her peaceful expression. She has been embellished with gold and stardust mica for that extra special finish. 25cm wide by 25cm tall.
Candle Sticks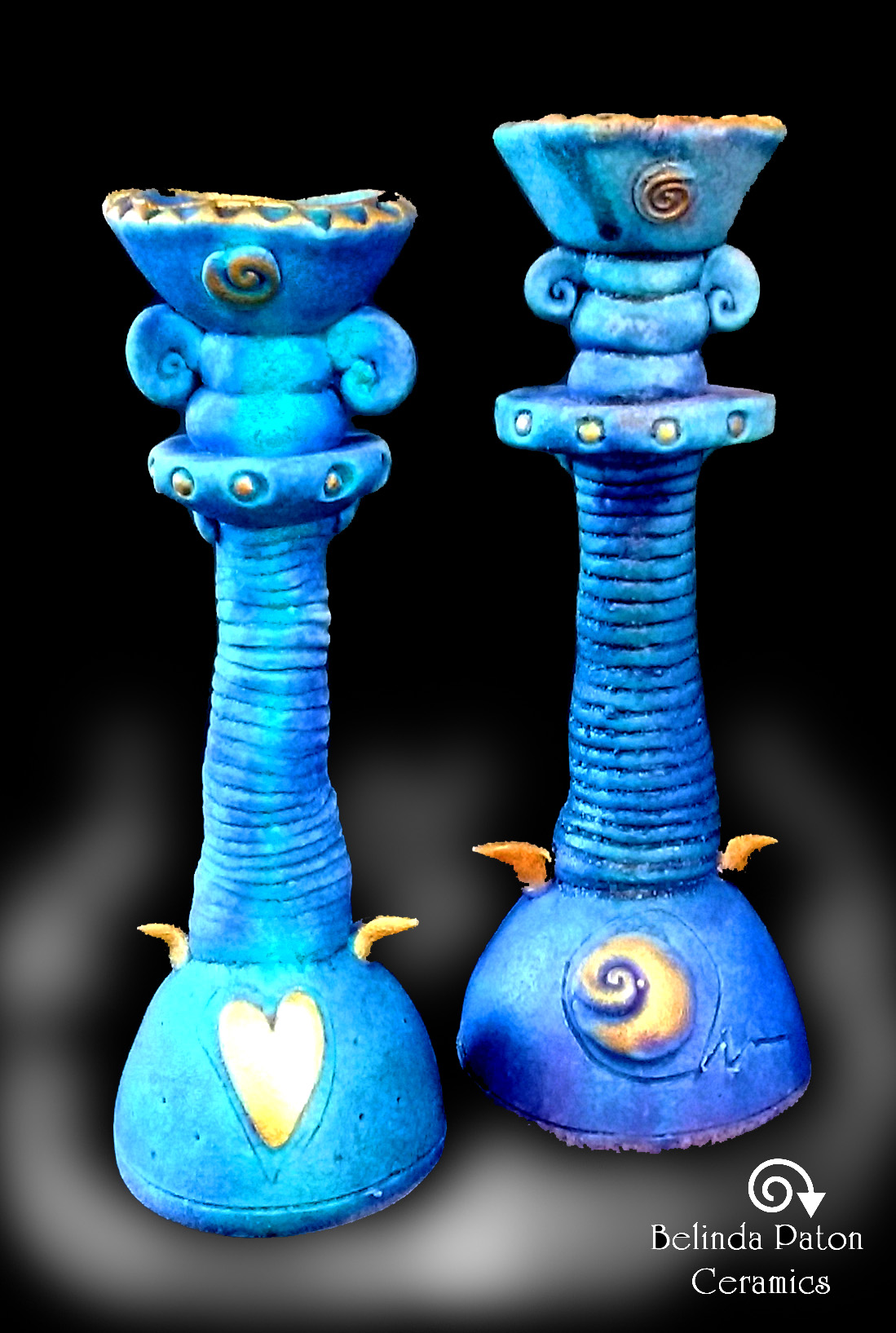 $ 65 NZD
A beautiful pair of candlesticks in a purple and turquoise dry glaze with gold embellishments. 17cm and 18cm tall. Price is for one please specify which you would like or choose 2 at checkout for the pair.
Candle Bowl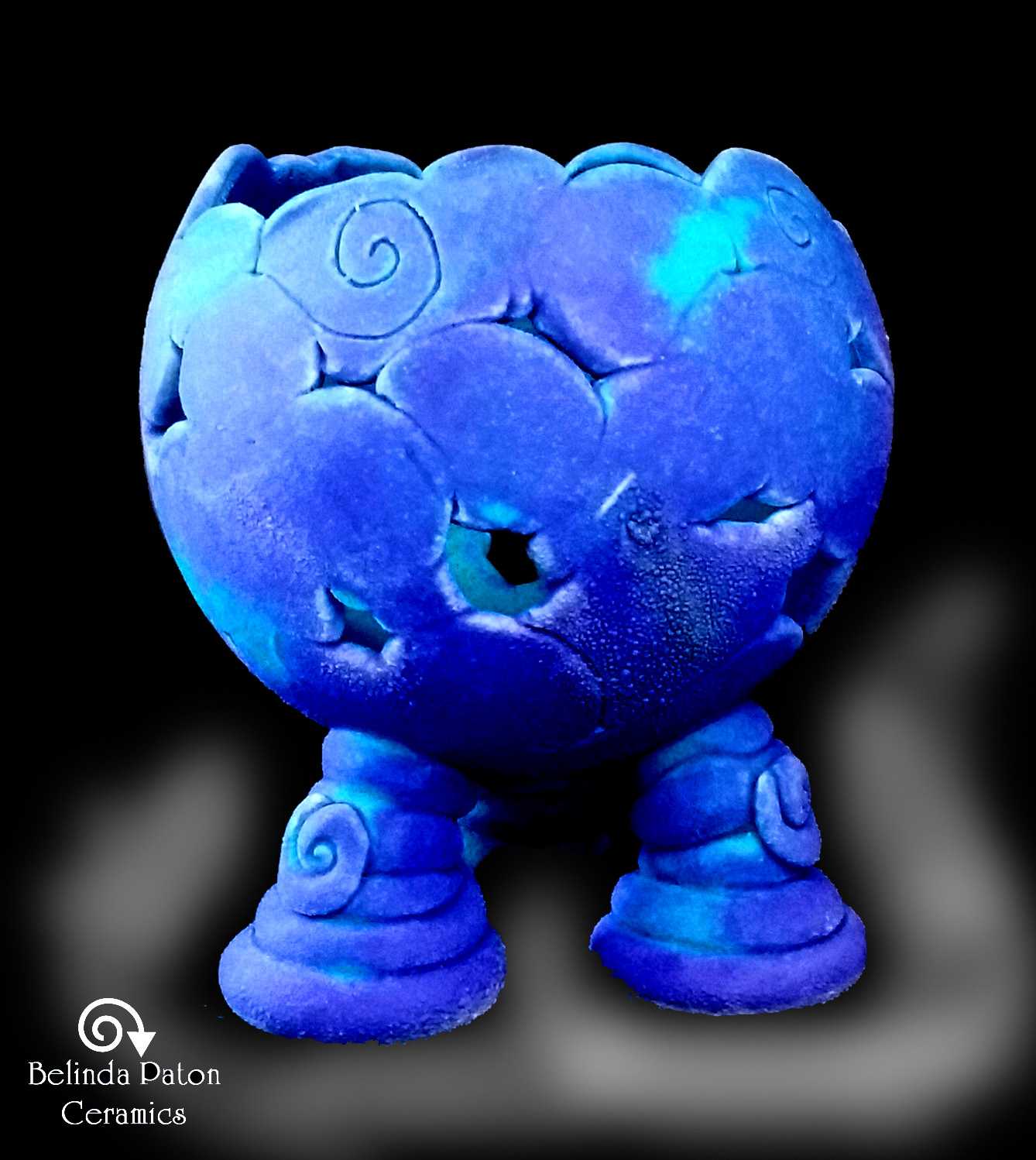 $ 65 NZD
Planter or candle bowl in turquoise purple dry glaze. 16cm high by 14cm wide.
Crystal Peace Shrine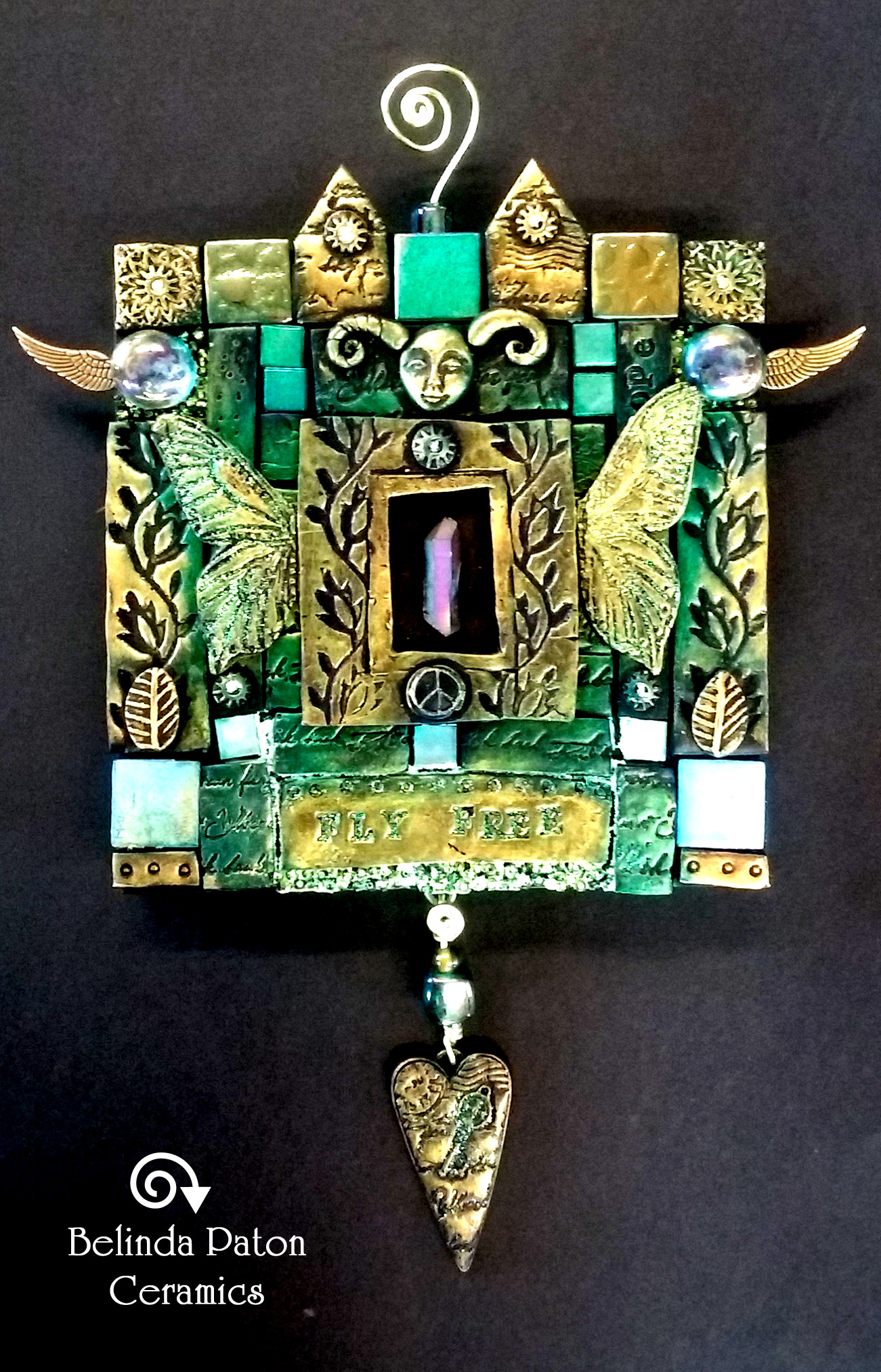 $ 115 NZD
Gorgeous mixed media wall shrine in iridescent greens and golds. 20cm by 28cm.
Butterfly Love Shrine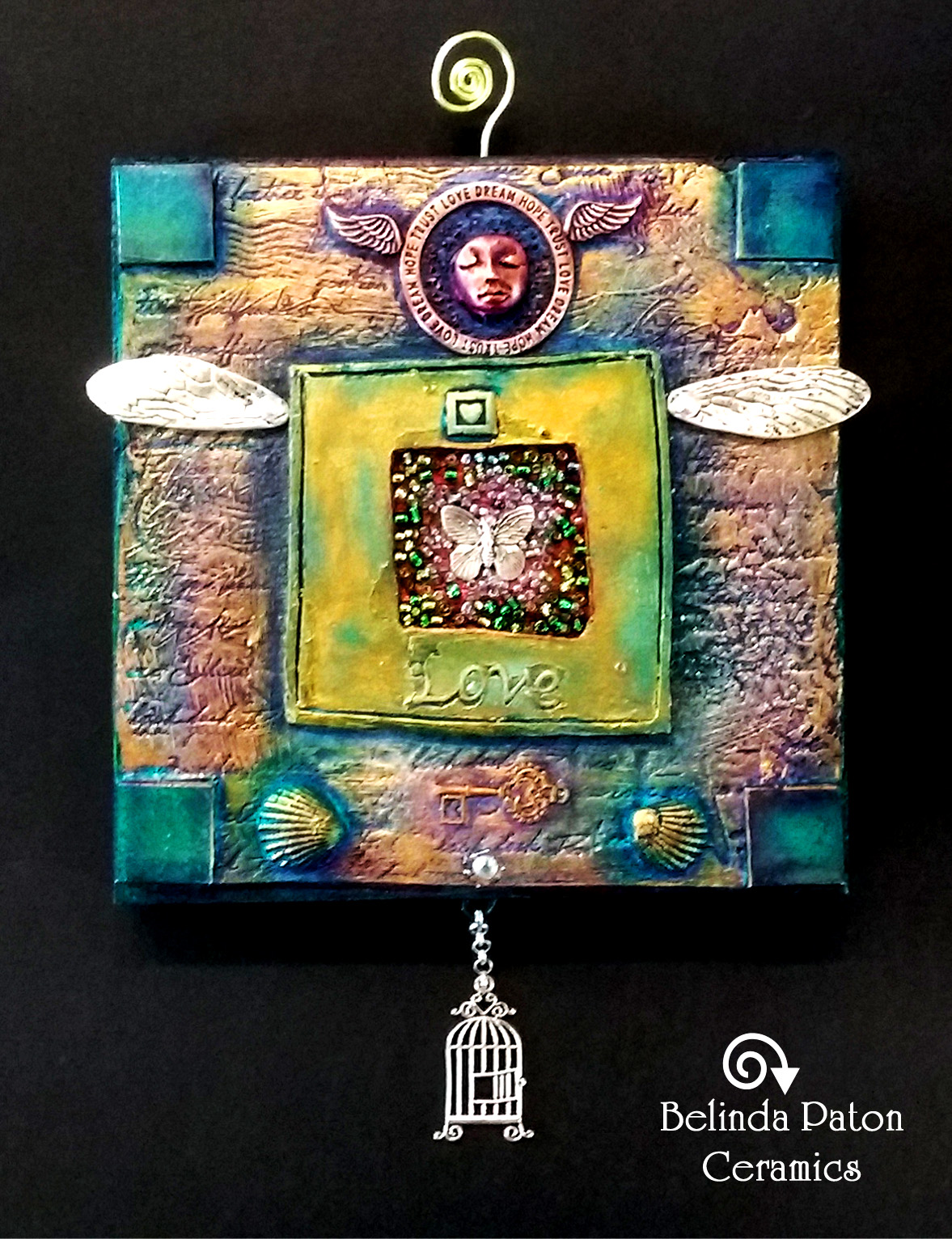 $ 65 NZD
Magical mixed media wall piece in lustered blues and purples and embellished in golds. 16cm by 22cm.
On the drying shelves this week!