Belinda has been "playing with clay" ever since she first picked up clay in her mothers studio as a 3 year old. Her skills have grown substantially since then to where she has created and developed her own unique style and presence in the art world. She has had many solo exhibitions and won numerous awards for her work over the 40+ years she has been creating ceramics, to where her work is well sought after and collected in the present day.
She is available for commissions, orders, classes and workshops.
Please use the contact page here if you would like to order something special.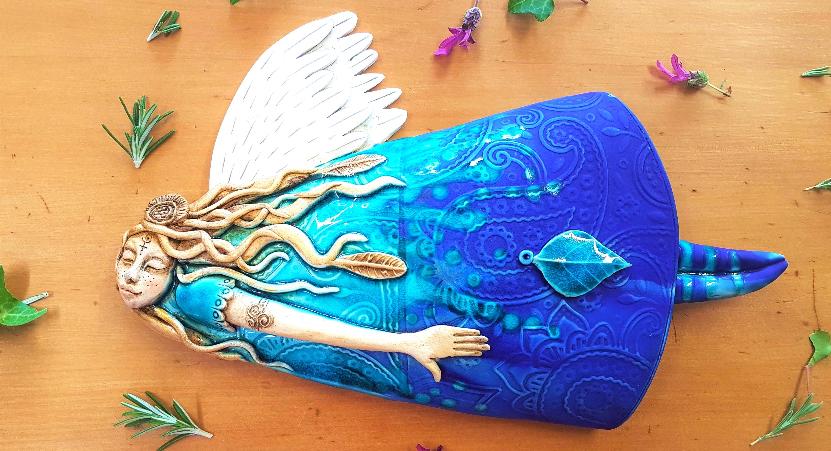 Love Shrine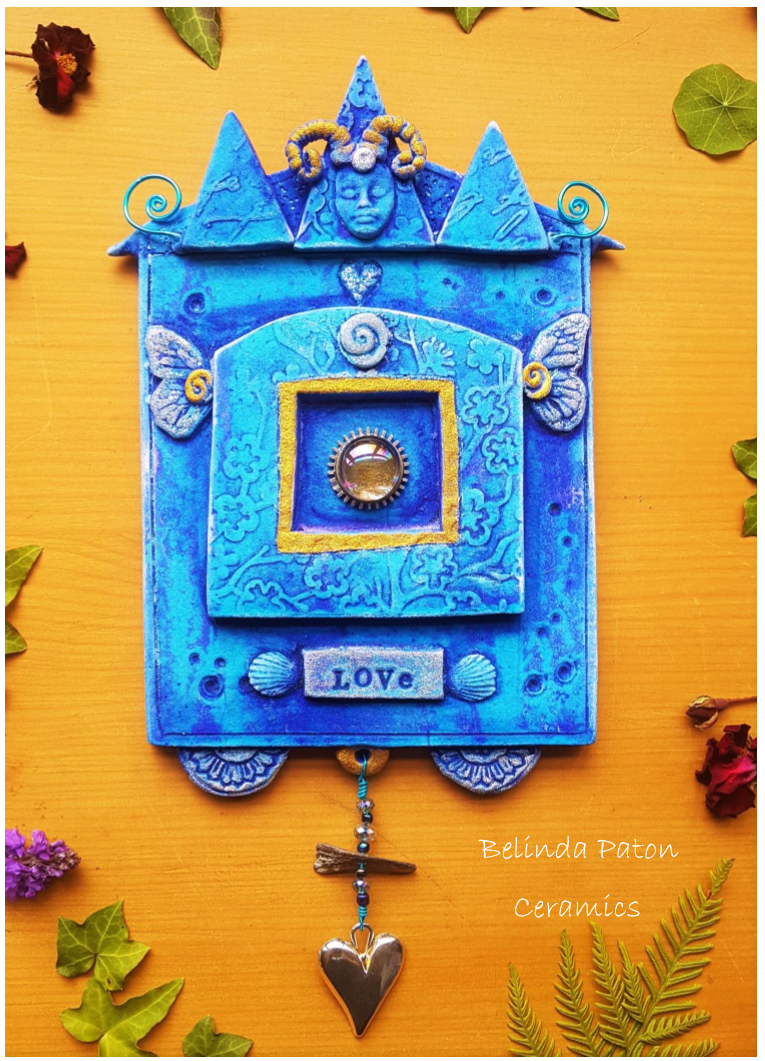 $ 145 NZD
A beautiful piece this Love Shrine has a wishing stone inside and a silver heart hanging below. I have such fun making these pieces and each one is individually handmade by me with love...... 31cm long.
Nature Temple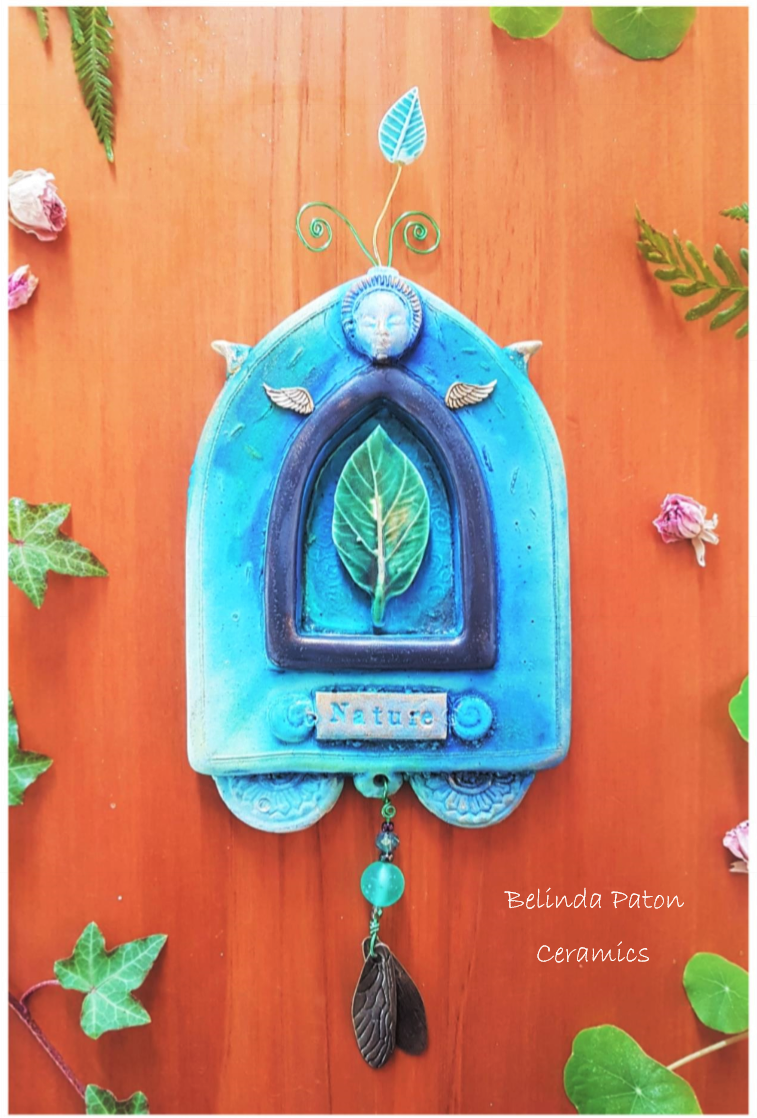 $ 115 NZD
Beautiful Nature Temple in pale turquoise/green dry glaze, featuring a green glazed leaf inside and dragonfly wings hanging below, as well as little copper wings and a fairy face above. Embellished with gold. 30cm long.
Love Shrine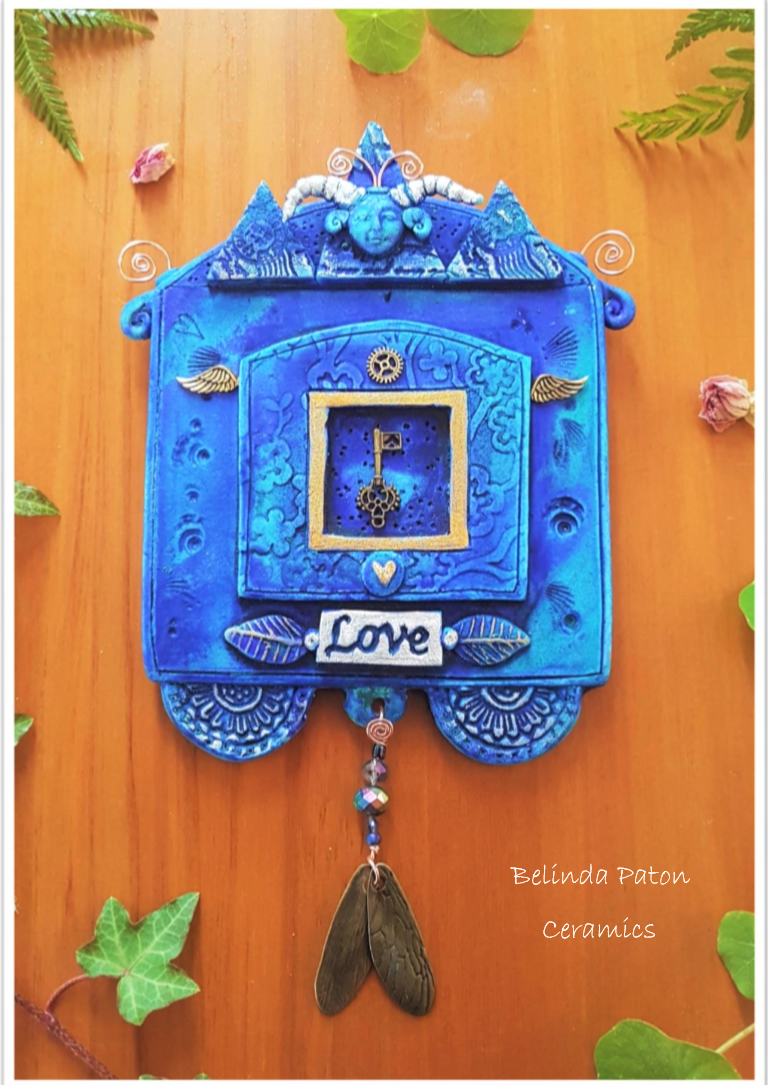 $ 125 NZD
This beautiful Love Shrine is in my purple/turquoise dry glaze and features a brass key inside and brass dragonfly wings hanging below. It also has tiny copper wings added to the front as well as a pixie face above. Embellished in gold and silver. 30cm
Steampunk Dory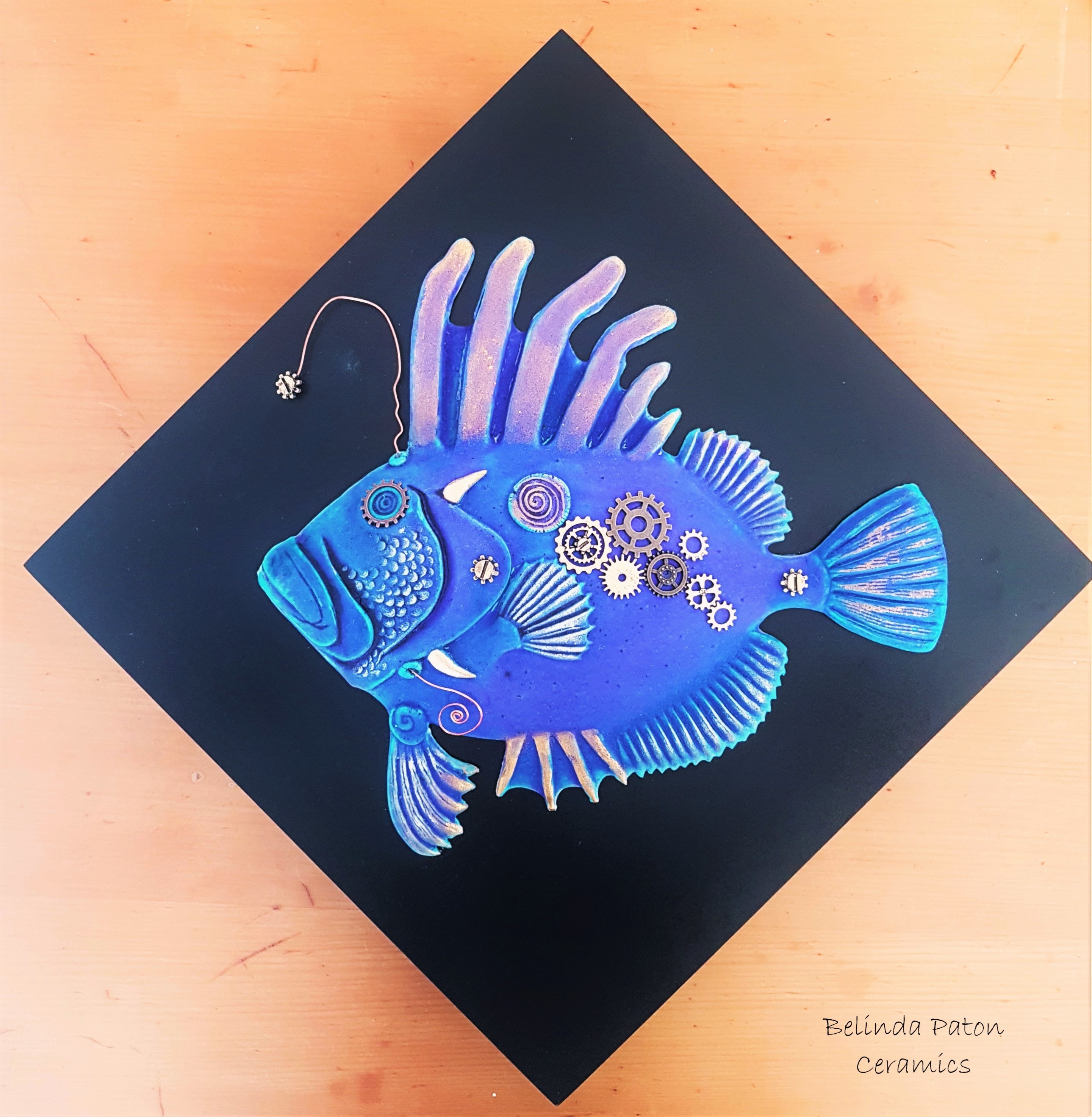 $ 185 NZD
Beautiful sculptured fish wall piece in a purple and turquoise dry glaze with gold embellishments and wire spirals. This piece is set on a 20mm black backing board which sits out from the wall 3 cm to give it that 3D effect. 41cm - 41cm. A stunning piece.
Bottles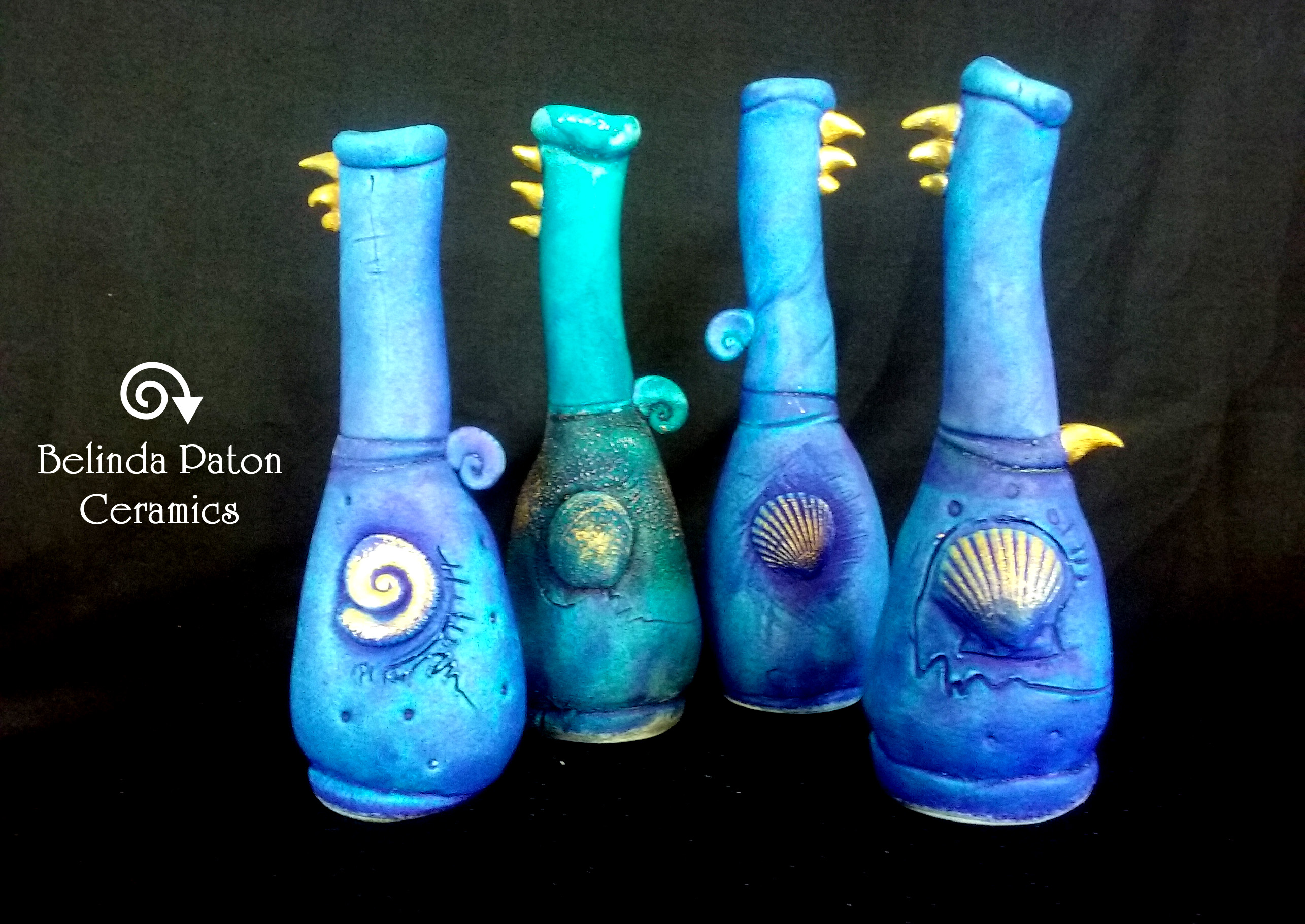 $ 38 NZD
Price is per bottle. Please specify whether you would like a spiral or shell design.
Icy Blue Bowl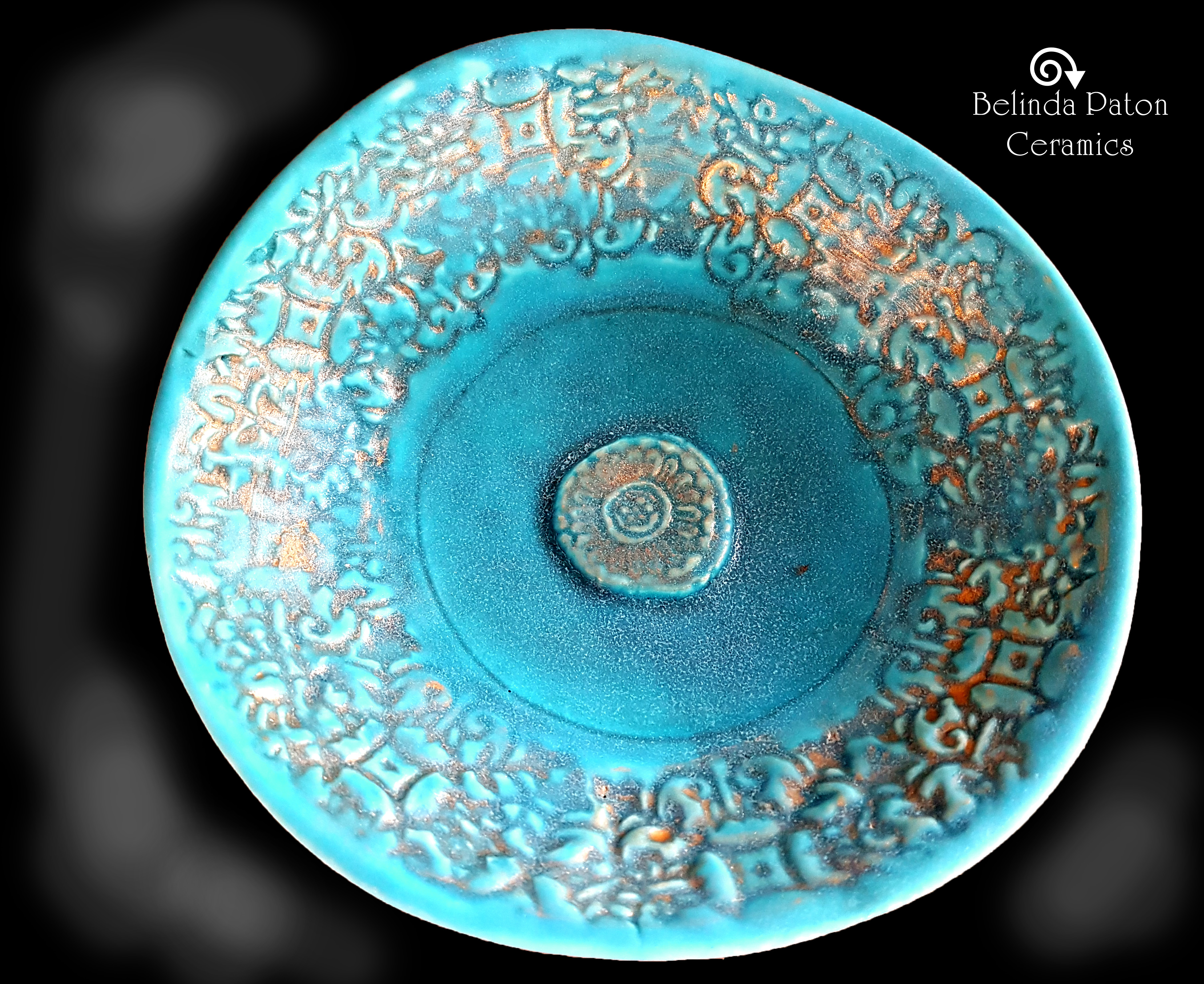 $ 45 NZD
This bowl has a beautiful icy blue glaze with a lovely soapy feel and highlights of gold. It has 3 little feet underneath and measures 17cm across.
Ocean Offering Bowl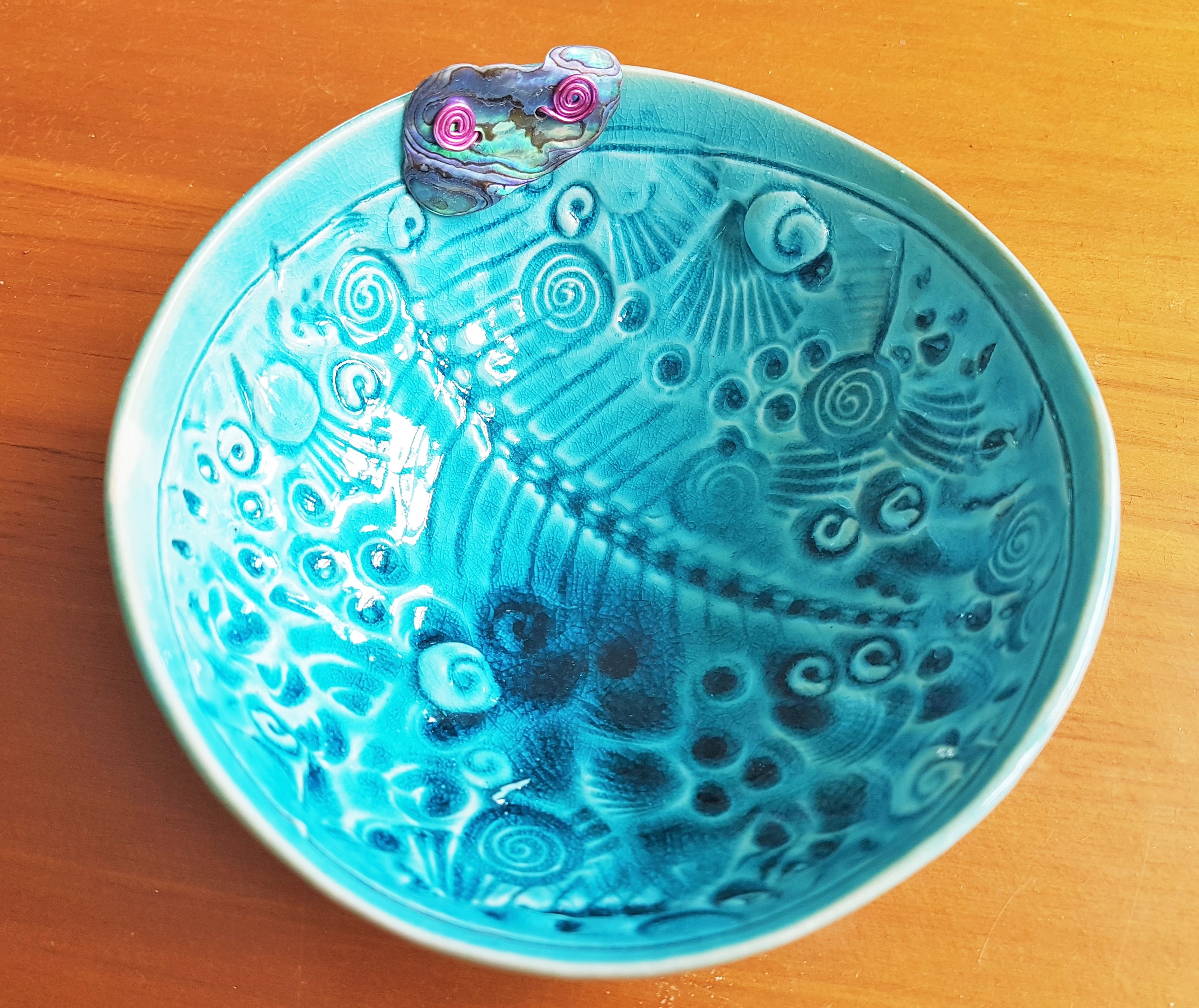 $ 45 NZD
Featuring my beautiful gloss turquoise glaze, paua shell and pink wire spirals.. 15cm across
* Pre - Orders will take about 4 - 6 weeks. If you need something sooner please let me know as I get orders through more quickly during busy times.

Also if you want something that is not on my website please contact me as I may have it already in stock but not yet up on my website.