Each of these pieces has been individually "Handmade with Love" using the gifts of "Mother Earth" and the "Healing Powers" of crystals.
One off pieces can also be made to order especially for you!
Fairy Queen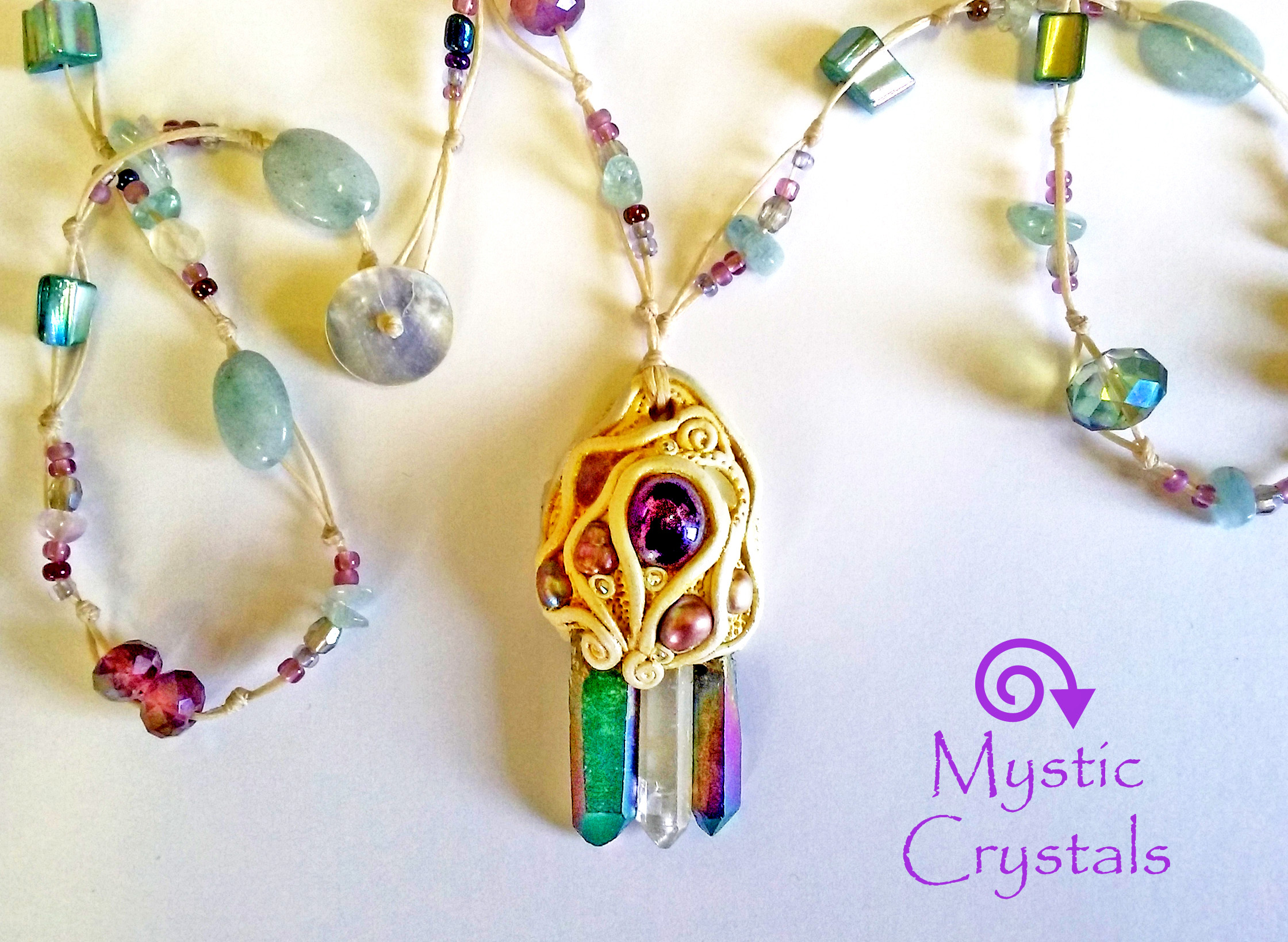 $ 165 NZD
This is a lovely piece! ..... Druzy, Clear Quartz and Amethyst .... This beautiful piece is sparkling with fairy energy. She will bring happiness and light-hardheartedness and a sense of positivity for the future. She will uplift your spirits and bring you the energy to move forward in a more positive direction for you.
Goddess Within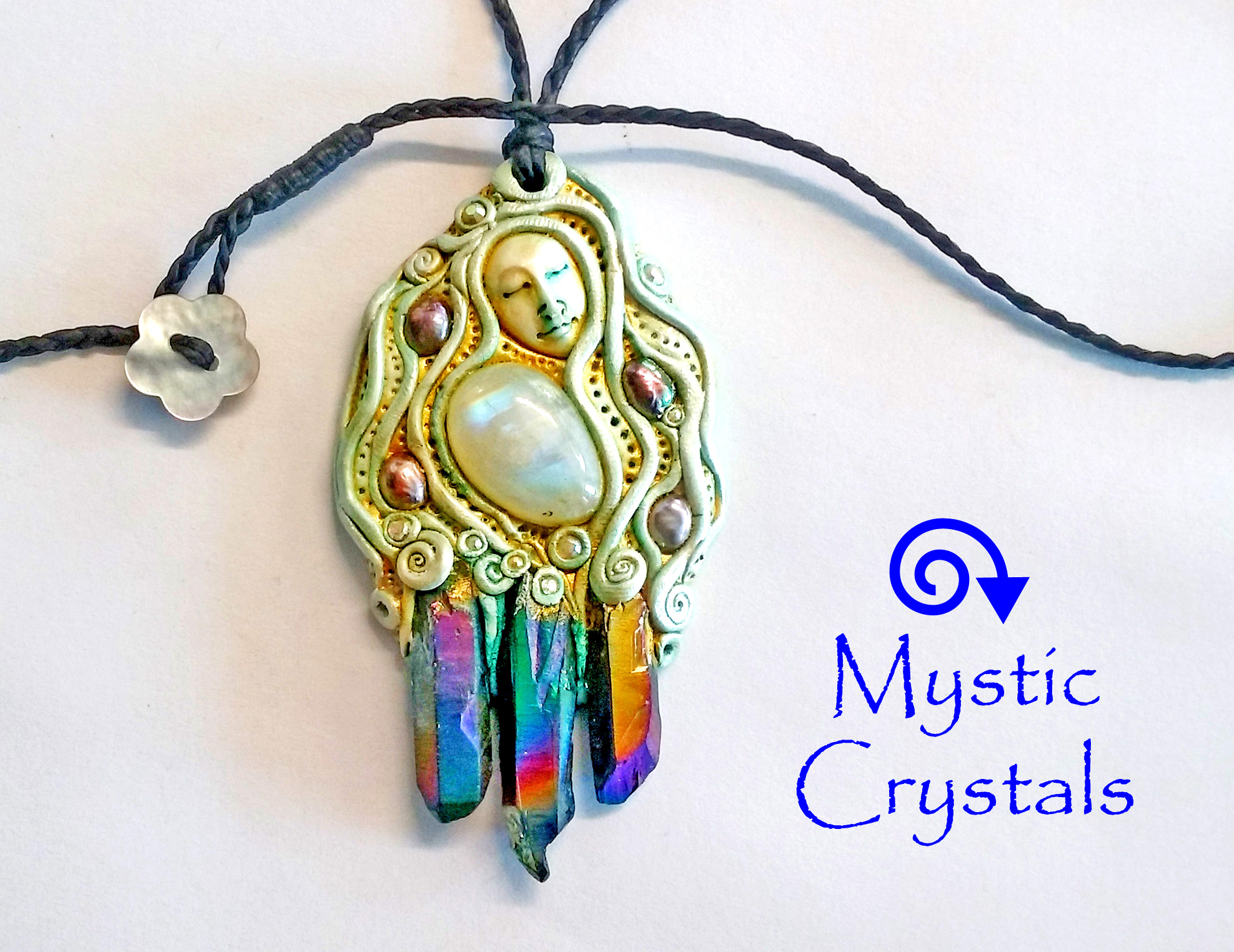 $ 195 NZD
1 Druzy, Moonstone, Bone and Pearl - This piece has a very nourishing, sensual, deeply feminine energy that knows how to heal and bring you back to wholeness. She will help you with birthing new things and connect you with the magical energies of the moon and the sacred feminine.
Fairy Light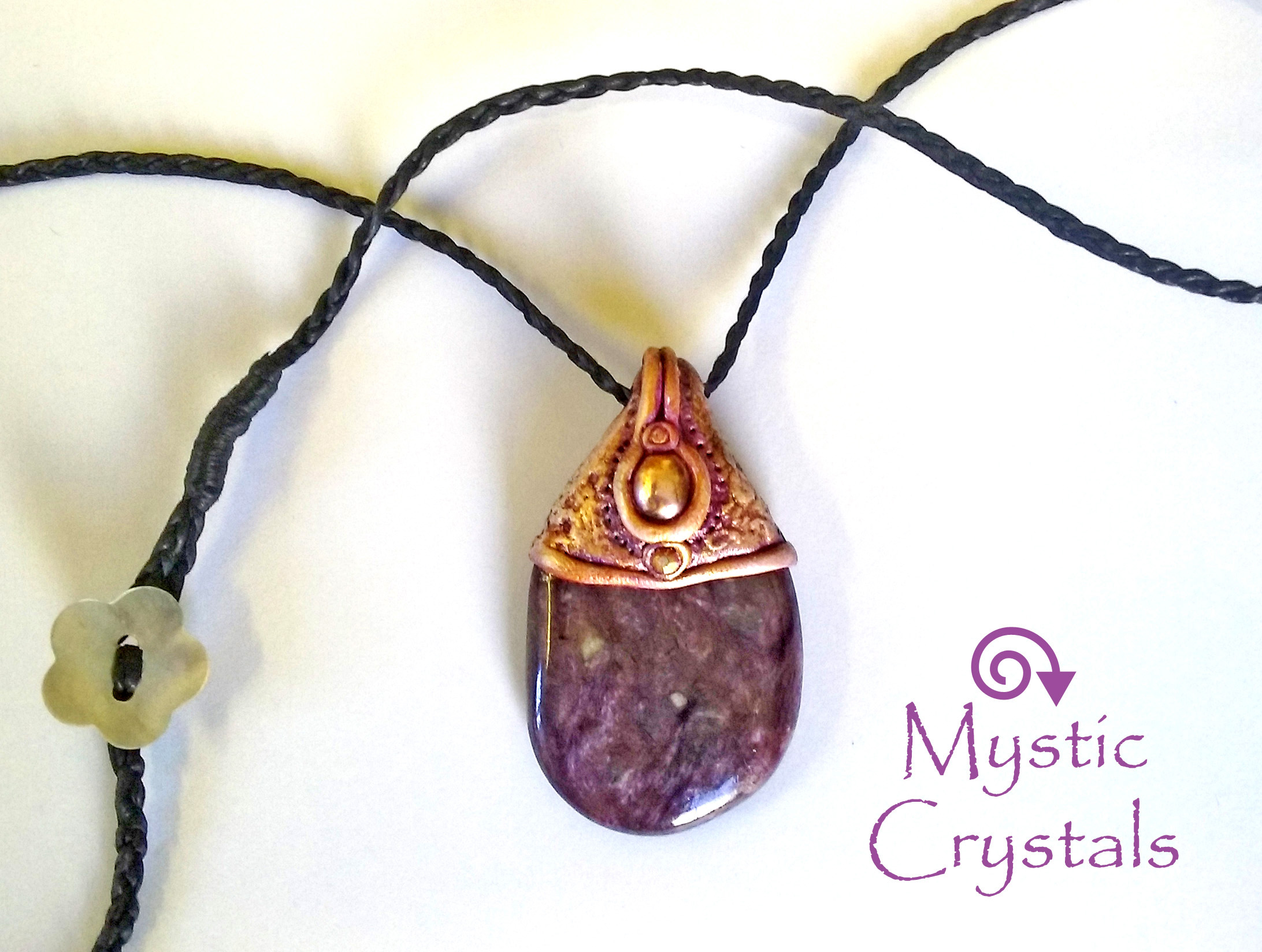 $ 55 NZD
Lepidolite & Pearl….. Lepidolite is a beautiful stone of peace and tranquility. She is a powerful stone for soothing anxiety and helps center the mind and soothe the emotions in times of stress.
Angels Messanger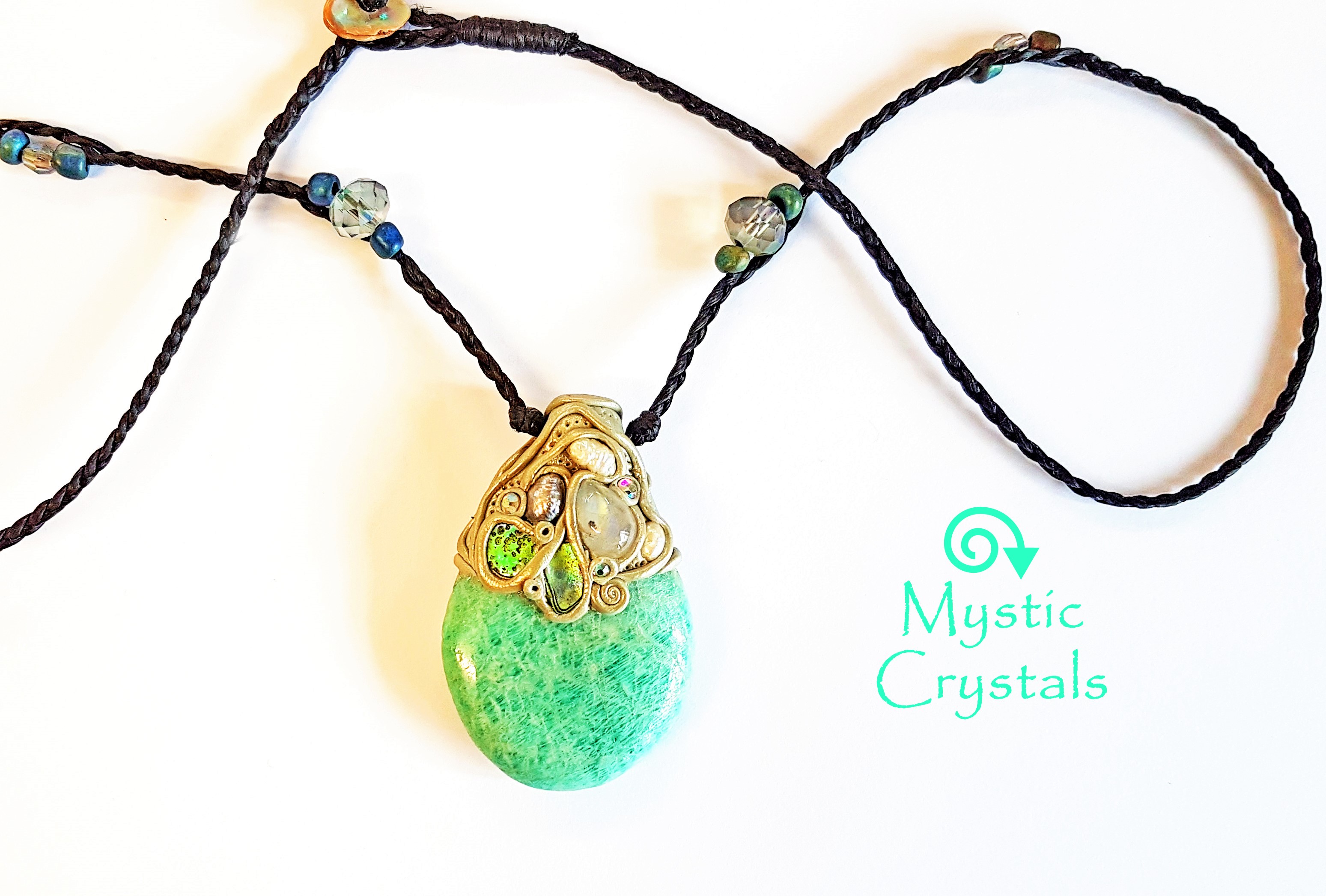 $ 144 NZD
Lepidolite and Moonstone .....Lepidolite is a beautiful stone of peace and tranquility. She is a powerful stone for soothing anxiety and helps center the mind and soothe the emotions in times of stress. She will teach you how to relax, nurture the self and tune in to your feminine side.
Aztec Sun Totem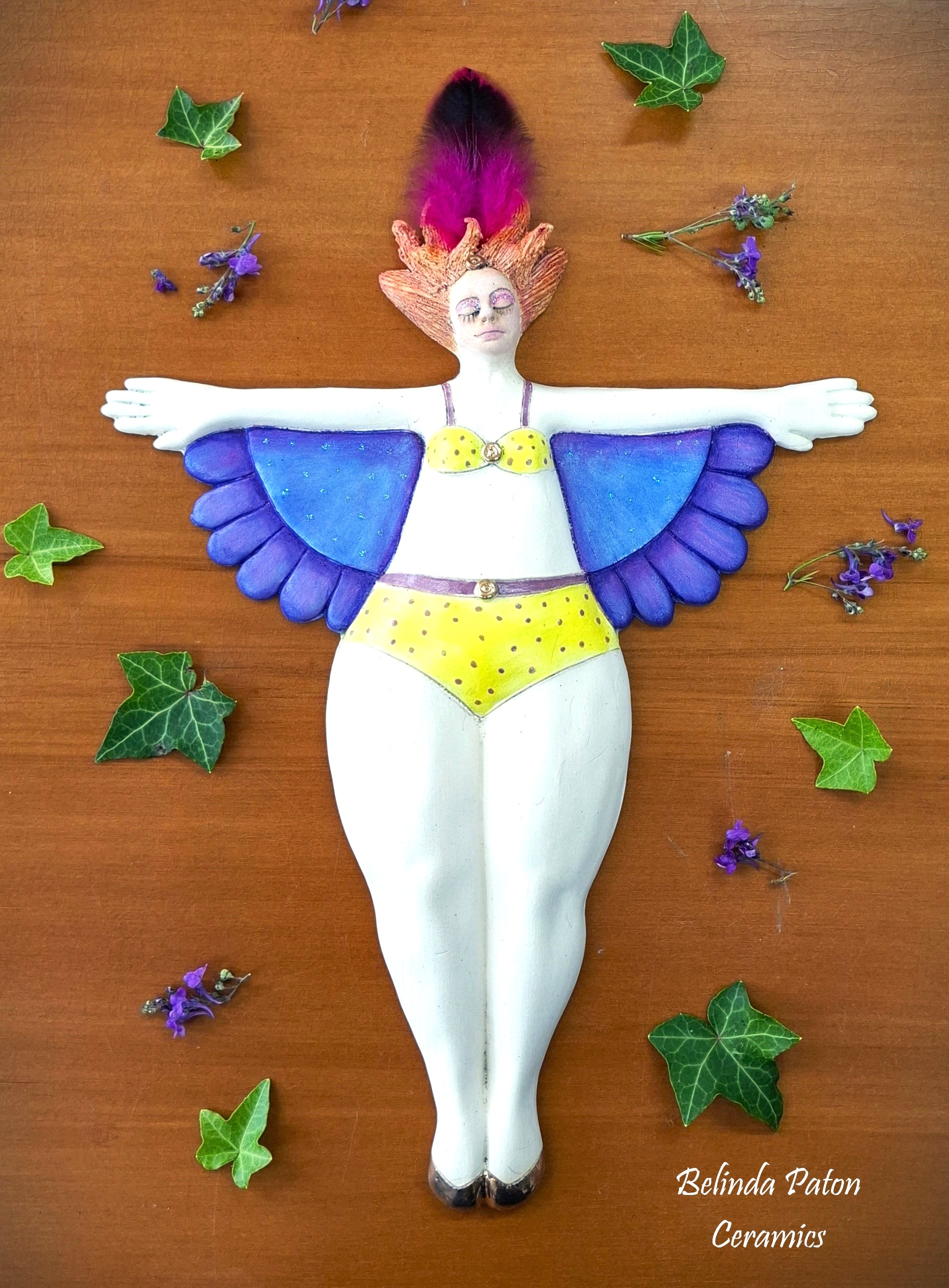 $ 185 NZD
This is a powerful piece!! ….. Amethyst, Coral, Moonstone and freshwater pearls. This piece brings with it the energy of protection and power. She will keep you grounded as well as connecting you to spiritual guidance. She is a leader and teacher of the highest degree and will help you to step into those roles here on the earth plane, helping you to speak with clarity and confidence.
The Mystic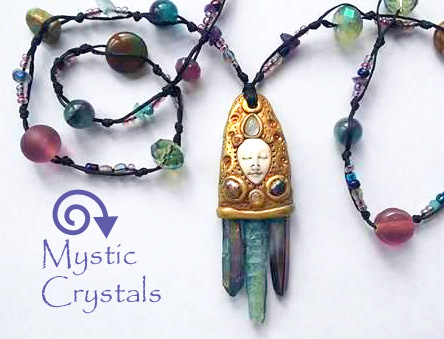 $ 240 NZD
Kyanite, Titanuim Druzy, Moonstone - A stunning piece, this one holds the energy of the ancient mystics! Powerful transformation and magic she is a piece to help you transform.
Gypsys Talisman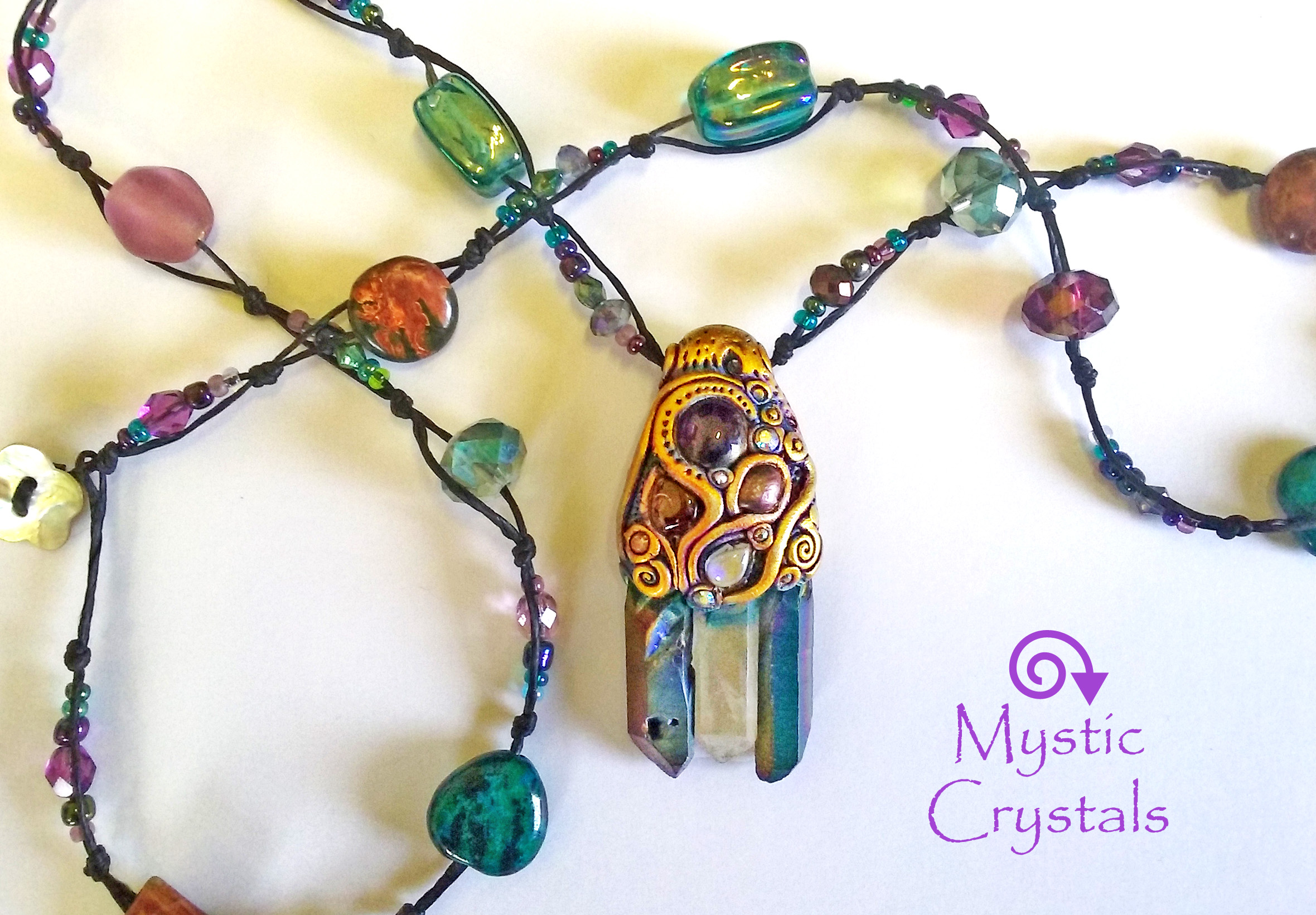 $ 145 NZD
Moonstone, Druzy, Amethyst, Clear Quartz, Garnet ….. Magic and mystery abounds in this piece. She will take you to new places and to see new things. She will help you to overcome your fears so that you can step out of your comfort zone and experience life on a much greater level. One for the traveler and lover of life.
The Shaman Healer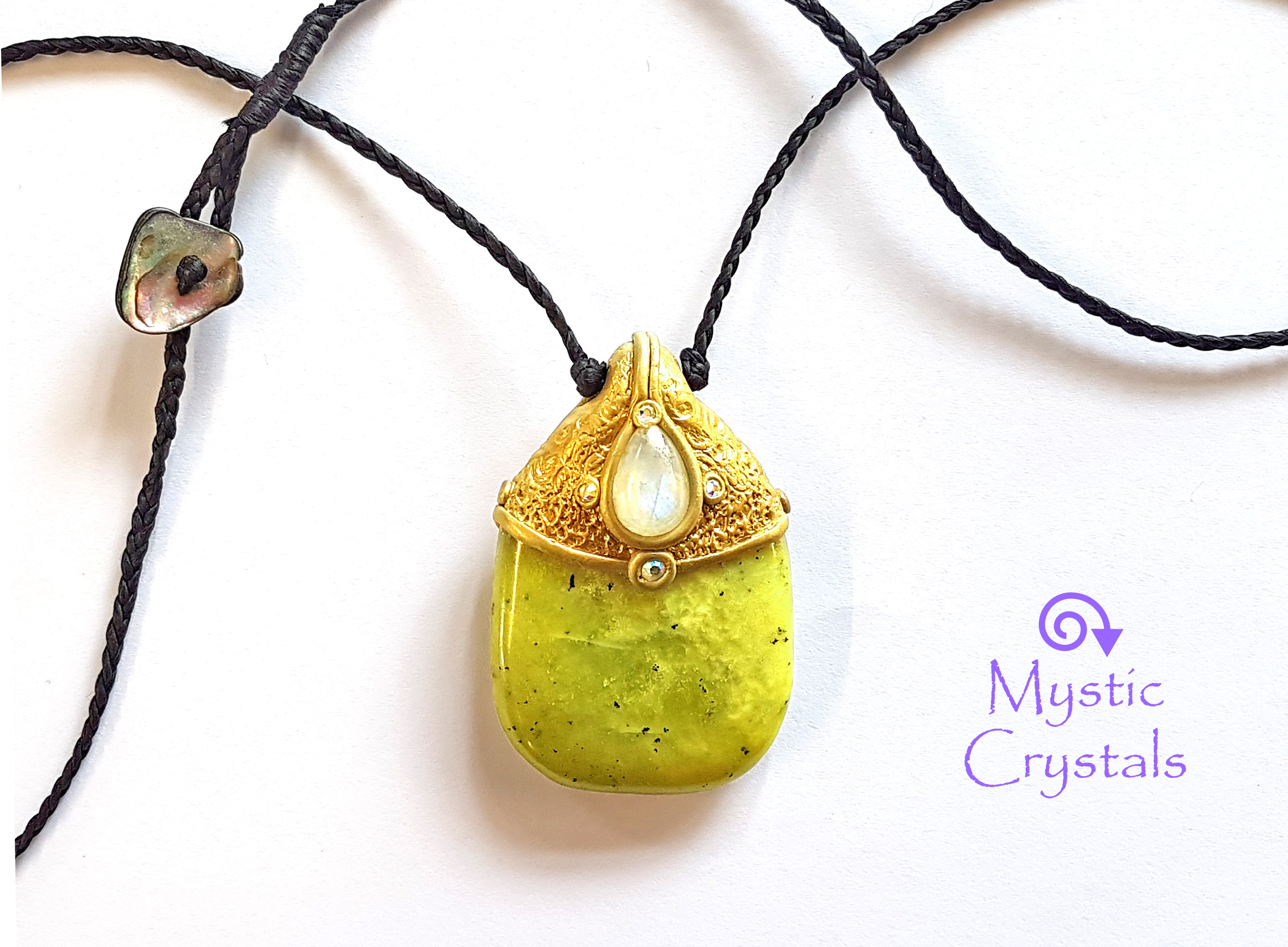 $ 86 NZD
1 Azurite, Turquoise, Freshwater Pearl - Azurites energy stimulates the Third Eye Chakra in awakening the psychic and intuitive self, and in opening the mind to spiritual guidance. It provides insight into all areas of our lives. Enhances communication and healing abilities.
Dream Catcher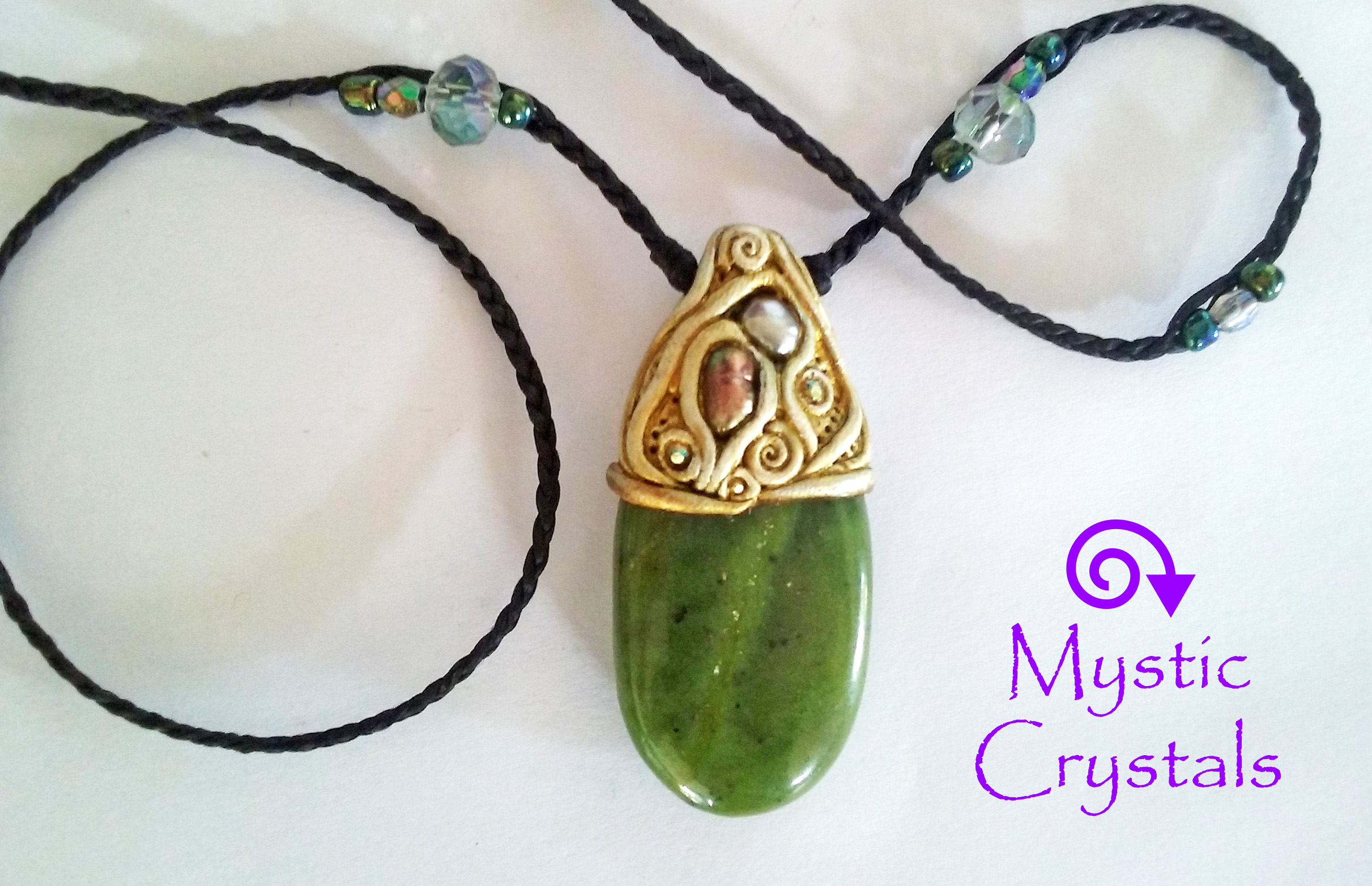 $ 75 NZD
1 Prehnite and Freshwater Pearl - Prehnite alleviates nightmares, phobias and deep fears, uncovering and healing the dis-ease that creates them. It is a stone for dreaming and remembering.
The Keeper of Secrets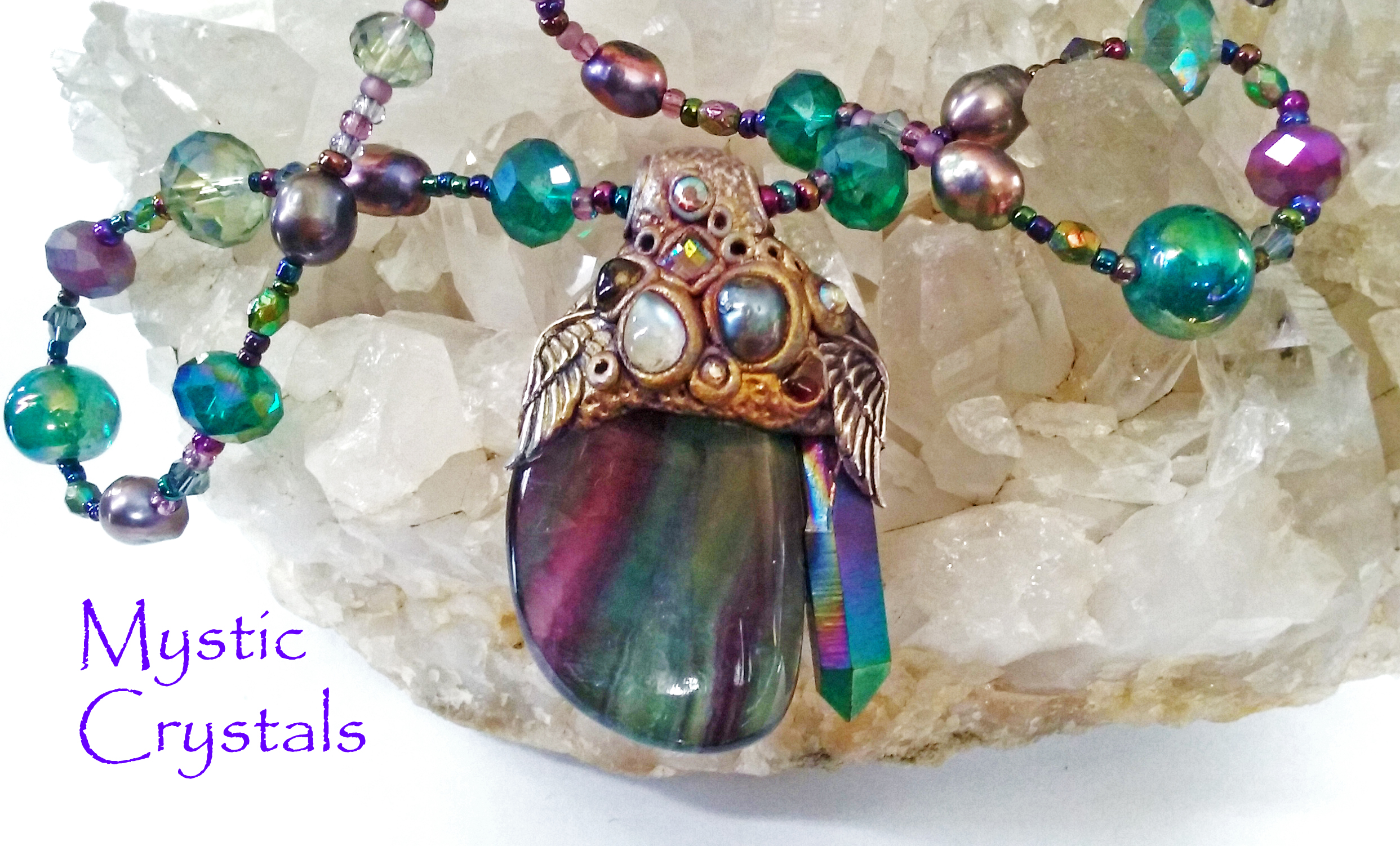 $ 95 NZD
Fluorite, Druzy and Moonstone - An enchanting piece connecting with the energies of Avalon. She brings secrets that are only for you and her mystical energies will help you to delve deep into the energies of the past. Fluorite is a highly protective stone which will allow you to journey with safety and learn the mysteries that await you.
The Goddess of Harmony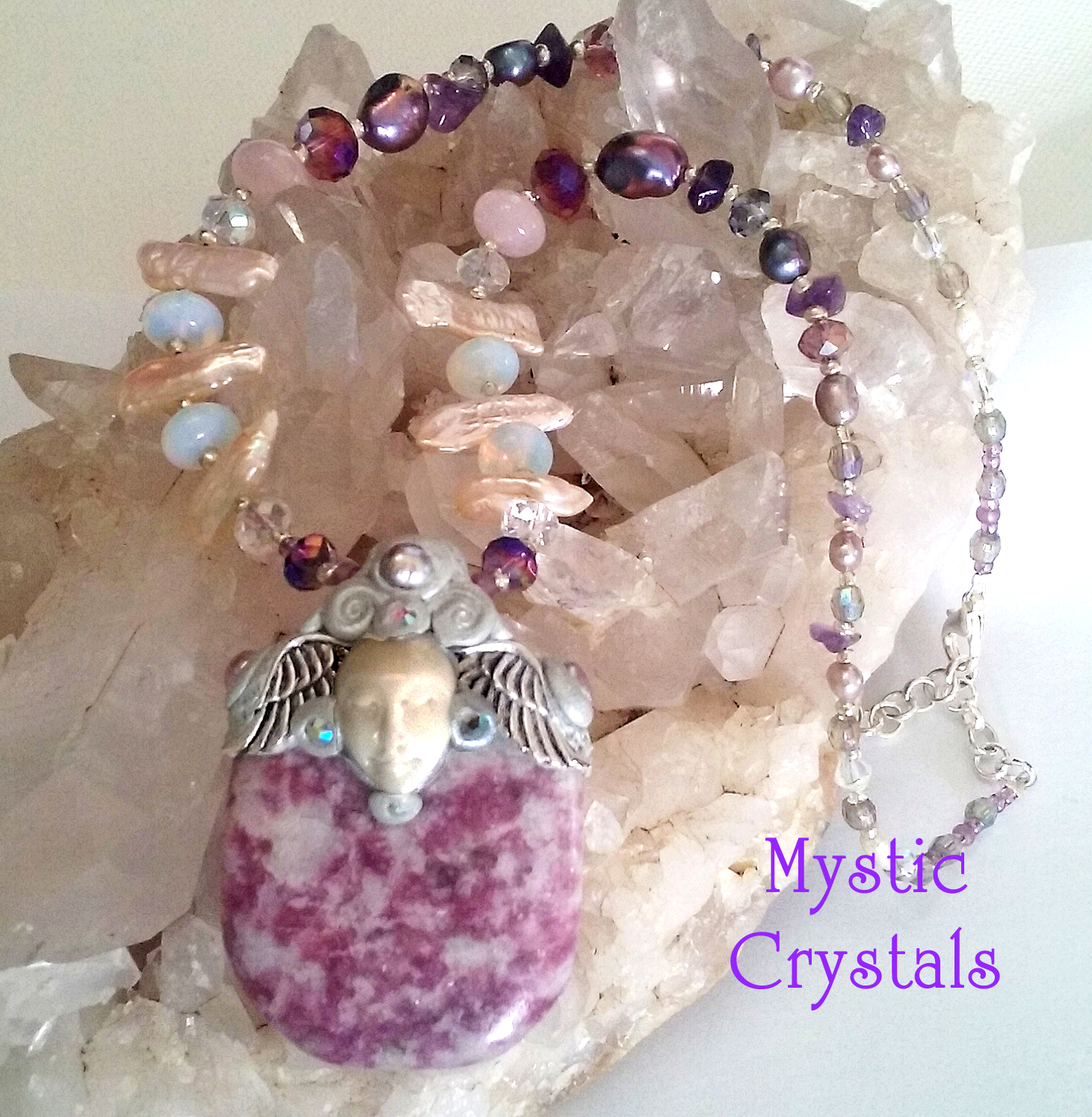 $ 115 NZD
Lepidolite, Bone Freshwater Pearl - This beautiful piece exudes the gorgeous tranquil energies of peace, hope and acceptance. She shows one how to cope with stressful situations by using calmness as a tool and brings a sense of inner peace to the fore. Bringing help with transitions, she shifts and restructures old energy patterns to flow more effectively and brings light and hope to a situation.
Amulets for Men
Amulets for men are now available by special order. If you would like to order one please let me know what stone you would like or if you are unsure I can give you some options to choose from and we can work together to create the perfect piece for you.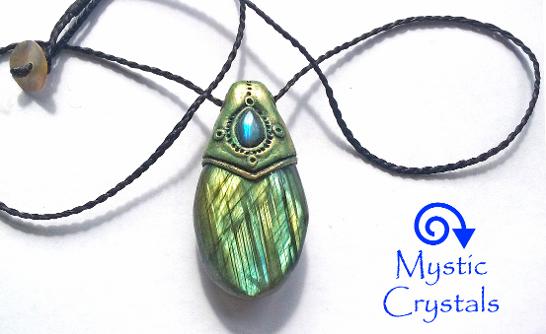 Mens Amulet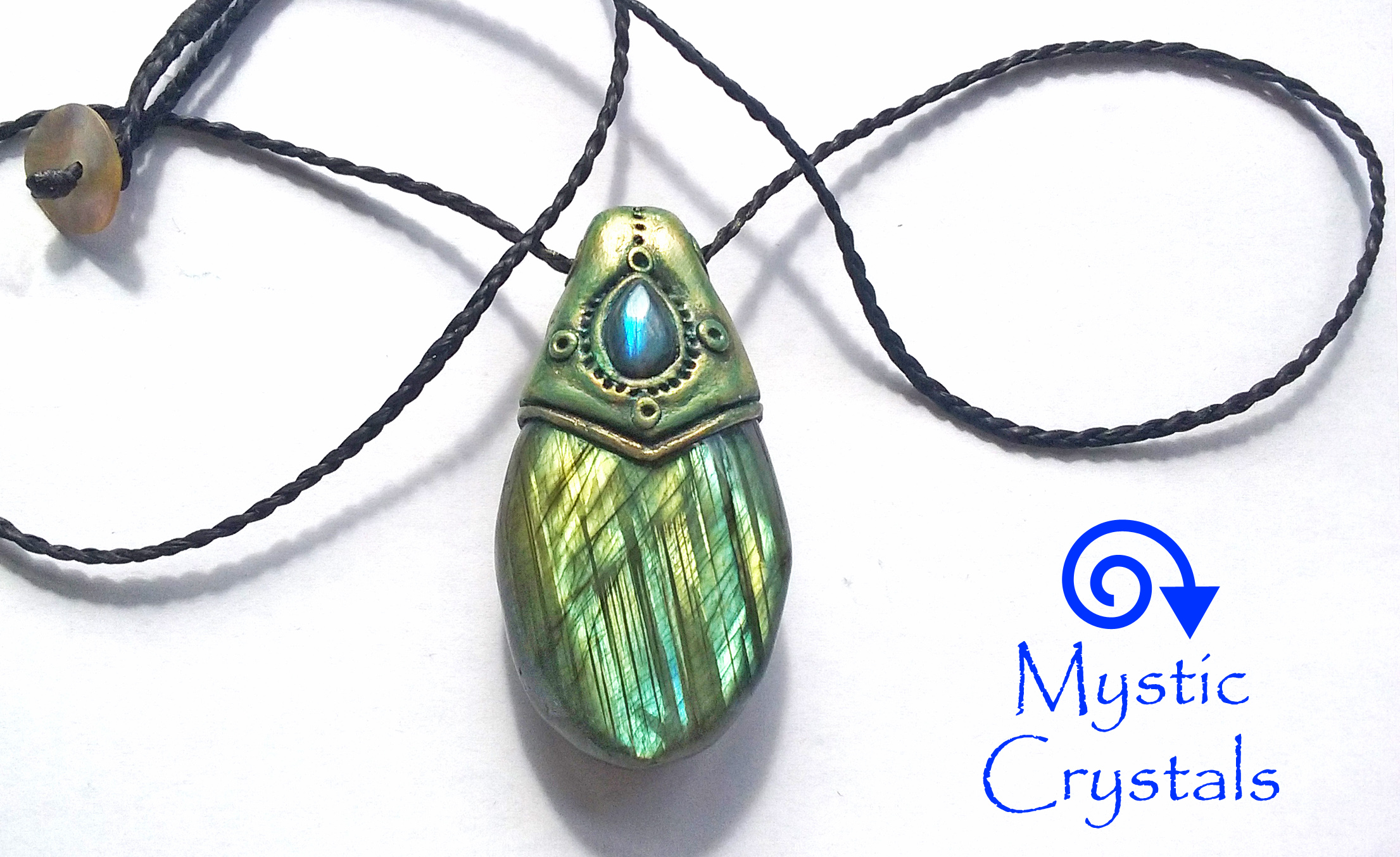 $ 125 NZD
Past Creations
If you would like something similar to any of my "past creations" please let me know
Click thumbnails to see larger images.