This beautiful 60 card deck is designed to guide you on your journey through lifes ups and downs.
Each inspirational card will help you to decide which direction to take next or where to focus your energy first. You can ask for help on anything and the "Nature Spirit Cards" will gently show you the way.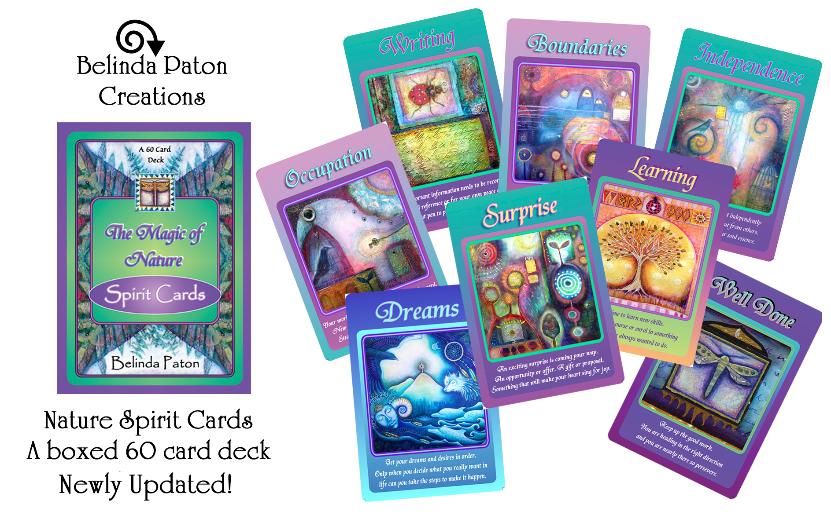 Nature Spirit Cards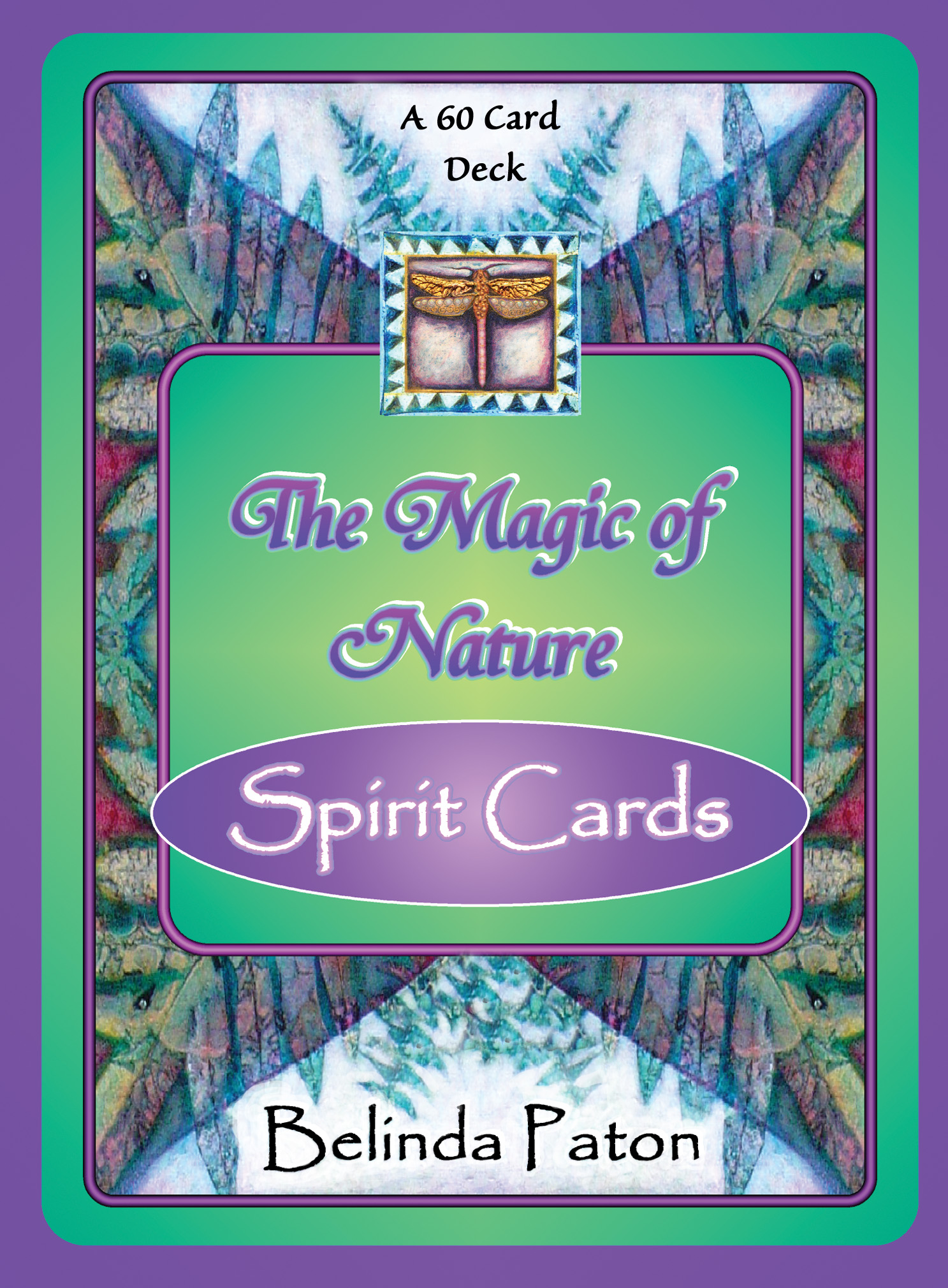 $ 39.95 NZD
These cards are all about teaching you to "tune in" to your own inner guidance and intuition. The best way to use the cards is to draw 3 to 5 cards and then put another card on each one of them, then read the 2 together. This way you read both the cards first and then "Tune in" to see what this means for you.
This is the spread that I use most often and when you get more in touch with your intuition you will know immediately what the cards are saying to you. If you are unsure you can always pull another one to lay on top of the first 2 to give you more information or to confirm what you are getting.
Another spread is to just pull out a row of about 5 cards or more to see where an opportunity or decision may lead you. There are no rules really as it is all about what "feels" right for you.
As the soul progresses on its life journey we are all working towards developing a stronger connection within and these cards help you on that path and open the doors to the higher self.
Sample spread below...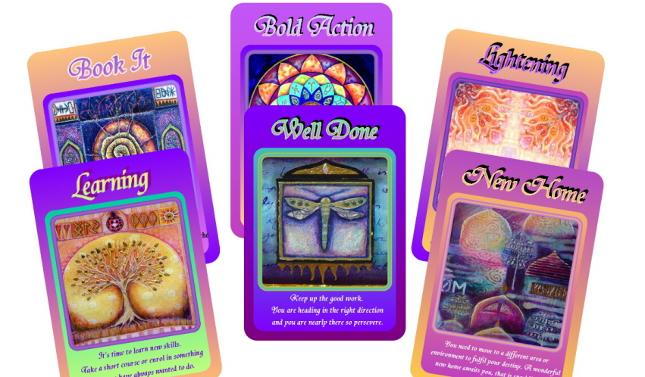 Interpretation;
"Book It" and "Learning" together would tell one that there is something to learn that you need to book into. You might have been thinking about going to a class or a workshop that you are drawn to or it just might have been skirting around your mind. Time to learn something new. This is a confirmation that this would be a good move for you, so book it in and get going.
"Bold Action" and "Well Done" together would tell me that the bold actions that you have been taking lately are great. The well done card always confirms that you are doing well and on the right track.
"Lightening" and "New Home" This combination would tell me that there is some change coming in around your home or living circumstances and it is going to happen quickly! The lightening card is always something coming in fast or out of the blue and the new home could mean a change of residence or a change in who you live with, it could also mean buying another home or even a renovation.